Madrona Names New Partners, Anu Sharma and Daniel Li
Today, Madrona is happy to announce that Anu Sharma and Daniel Li have been named Partners. Partners at Madrona source and lead deals independently, create strong investment POVs on industry areas, and are leaders in the firm and the broader tech and entrepreneur communities.
"Anu and Dan are outstanding team members. They bring their curiosity, humility and problem-solving attitude to every interaction. As a longstanding team member, Dan's energy for working with entrepreneurs and supporting the Seattle ecosystem has expanded Madrona's role in the broader community, while adding to our growing portfolio of companies. Anu's deep technical expertise in cloud and infrastructure combined with her passion for sharing it has already contributed greatly to Madrona's investment thesis and our work with new and existing companies. Each of them embodies Madrona's values of integrity, excellence and a focus on the customer, and we are excited to recognize their dedication today," said Tim Porter, Managing Director, Madrona Venture Group.
Dan is a leader at Madrona and in the Pacific Northwest community. Over the last five years, he has helped Madrona build a strong network of next generation entrepreneurs, support organizations like the Pacific Science Center and Challenge Seattle, and source and lead several investments for the firm. Dan has consistently led the firm's thesis development on new investment themes through his deep research and broad network, and he has led or worked closely on the firm's investment in companies such as Rec Room, Rainway, Coda, Snowflake, and Tigera. He is currently investing in low code platforms, next-gen productivity, and online communities.
Dan's passion for the founders of this region is clear through his weekly newsletter, The DL, that highlights PNW startups, as well as perspectives on tech trends from TikTok to SaaS valuations. Dan is also a builder, having developed multiple iOS games and an app that Madrona uses to make investment decisions.
Prior to joining Madrona, Dan worked at the Boston Consulting Group. Dan graduated summa cum laude from the Wharton School of the University of Pennsylvania with majors in Finance, Psychology, and International Studies.
Anu joined Madrona at the start of the pandemic bringing more than a decade of experience as an entrepreneur and in business and technical product management. In a short period of time, she has already brought technical expertise and market analysis to the team as well as sourced and evaluated new investments. Anu is also the creator of the Tractionnow.io blog and YouTube channel focused on bringing Go-To-Market insights from practitioners to founders and leaders of companies at all stages.
Prior to Madrona, Anu led product management teams in Elastic Compute Cloud (EC2) for Amazon Web Services. She led the growth of the EC2 Spot Instances business and the Accelerated Compute Instances business. Most recently, Anu led the development and launch of AWS Outposts, bringing AWS infrastructure and services to on-premises locations for the first time. Anu started her career as a software developer at Oracle, founded and led a startup, and also held product and marketing positions at Amazon Payments and Flipkart. Anu also has previous VC experience as an associate at Softbank China & India.
Anu has been using her experience as a builder, entrepreneur and investor to help companies particularly in the areas of distributed systems, data infrastructure, machine learning, and security. She helps founders craft customer-facing positioning, pricing, and selling strategies to build scalable and repeatable mechanisms for growth. Anu holds an MBA from Stanford Graduate School of Business and a BS in Computer Science from RV College of Engineering.
Come on into the Rec Room Universe
Today we are excited to announce our investment in Rec Room, an online universe where people can play and create games with their friends.
We first met Nick Fajt and the founding Rec Room team in 2016 when they were working together at Microsoft. Since then, we have been closely following the growth of Rec Room, and we have been incredibly impressed with the consistency of their vision and the quality of their execution.
Rec Room's mission is to build a social world to hang out and create new memories and experiences with friends. Early on, Nick and his team observed that social networks like Instagram and Snapchat were built around sharing past memories, but next-generation platforms like TikTok focused on building tools for users to create new memories and share them with the world.
Rec Room is building a place for people to create new experiences in the context of gaming and community activities, and they are off to an incredible start with more than 10M players and 1M creators on their platform today. They have done this by building a fun and welcoming community, offering easy-to-use content creation tools, and making it easy for players to play with one another across devices and platforms.
We are reaching a tipping point in software development as the "maker generation" searches for tools to unleash their creativity. In Rec Room, creators have built millions of rooms, where friends can congregate to play a space adventure game together, visit the Venice canals, attend a live game show, or throw pizza parties at a lake house.
This year, we have seen the acceleration of technology trends that forced everyone to create community through digital connections and Rec Room does that better than anyone else. The company also sits squarely at the center of our investment themes in online communities and low-code platforms.
We are thrilled to back this innovative team and be joining the Rec Room team on their journey! (If you would like to join us in Rec Room as well, download it here)
Madrona at 25, Reflections and Looking Ahead
Wow, this was not the 25th year we had envisioned. What this year has done is bring us together and has brought to the forefront how important community is for all of us – individually and as a venture firm. The essay below is an excerpt from a book we produced about the history of the firm and Seattle's growth – it is from the entire Madrona team to the amazing community of innovators around us.
And if you want some history – check out How do You Start a Venture Firm? Here's Our Story  – a Founded & Funded podcast with early Madrona founders and team members telling the story in their own words. 
We all have dreams and the power to imagine what might be possible. If you focus on a real need and a real opportunity that appears to be timed right, you might just turn the improbable into the inevitable. Amazon, Isilon, Redfin, Smartsheet, Snowflake, Apptio and many more of our companies did just that.
Anything that is truly aspirational needs grounding in some core principles and beliefs. Words and actions you can live by on a daily basis like curiosity, humility and integrity guide you in both good times and hard times. And, with a little good fortune, you might learn your way into a winning core strategy that can persist for decades and potentially change the world.
At Madrona, our core focus is helping exceptional entrepreneurs and their teams create successful technology companies primarily based in the Pacific Northwest. We roll up our sleeves from Day One and bring a long-term perspective to the company building journey.
At Madrona, our core focus is helping exceptional entrepreneurs and their teams create successful technology companies primarily based in the Pacific Northwest. We roll up our sleeves from Day One and bring a long-term perspective to the company building journey. We also have a mindset that there are immense opportunities to innovate that will persist for decades to come. So, as we help build the next generation of lasting companies, we are trying to build a bigger pie of economic success and opportunity across our entire community.
One of Madrona's founders, Bill Ruckelshaus, liked to remind us that things never change as much in one year as you expect they will, but they change more in a decade than you could possibly imagine. And, things have changed more since 1995 than we could have imagined. We have moved from hardware to the cloud, from client-server to intelligent software-as-a-service and from PC's to "always on" smartphones. The changes are immense across many different aspects of technology, business models and societal expectations – but what remains the same is the human element.
We start with extraordinarily talented entrepreneurs – believing in them, supporting them, opening doors for them. And that effort involves the whole Madrona fa
mily, inside and outside the firm, to help those entrepreneurs and their companies succeed. Employees at our companies, researchers at the University of Washington and beyond, investors who believe in us, and countless partners in the broader ecosystem; together we are working to build world changing technologies, businesses and communities. After all, in the innovation ecosystem it is still Day One and we believe that will be true for the long run.
The next 25 years…
At Madrona, we have been committed to a consistent strategy for 25 years. We have also foreseen and embraced changes in customers, technologies and society that produced countless breakthrough products and companies.  This combination of anticipating change and sticking to core principles is at the heart and soul of Madrona's plans for the next 25 years.
That means, we will continue to be founder-driven as the next generation comes up with new ideas we can't even imagine today. For the future founders in our midst, it is your grit, optimism and insatiable curiosity to solve problems better than they have ever been solved before that inspires us. And, that too will never change.
There's no reliable way to forecast what's going to happen over the next 25 years.  We know from experience we will get some things wrong, but there are a few major trends we can envision. Technology will increasingly be involved with every interaction we have in the physical world, from home to store to vehicles.  Devices and sensors will become more ubiquitous and less observable enabling humans and "things" to be constantly connected.  Software will be infused with data and machine learning to become "dataware" and augment human intelligence in almost every vocation.  Combining DNA, the code of life, with human-generated code will unlock intersections of innovation in the biological and computer sciences previously unimaginable.
One thing is for sure. Nothing can shake our belief in this region's entrepreneurs to see around corners and build technology that will change the world.
One thing is for sure. Nothing can shake our belief in this region's entrepreneurs to see around corners and build technology that will change the world. Seattle and the entire Pacific Northwest will be a global powerhouse in technology innovation for decades to come, at a pace faster and more innovative than elsewhere.
So many people including entrepreneurs, investors, community, team and family members have supported us throughout Madrona's journey.  Thank you for your partnership and friendship.  We are excited about pioneering, discovering and innovating together for many years to come.
Announcing OthersideAI – Making Email Magical Through AI
Natural Language Processing is having a major moment. NLP enables machines to analyze, understand and manipulate language. It is undergoing a rapid and transformational shift, powered by forms of deep learning.
Led largely by a new generation of pre-trained transformer models, innovators are unlocking NLP use-cases and entirely new applications seemingly at the speed of light. For some context – in February 2020, Microsoft announced what was then the largest and most powerful language model: Turing-NLG. Turing is 17 billion parameter language model that outperformed the state of the art in on a variety of language modeling benchmarks. A matter of months later, OpenAI released GPT-3 – a 175 billion parameter generative transformer model: a 10x increase in size.
These models join a growing number in the "billion parameter club"- to sit among the likes of 9.4B from Facebook and Google's Meena chatbot. But make no mistake – this is not only a big tech game. New companies like HuggingFace and open-source options like DistillBERT are driving drastic performance improvement in transformer models and redefining the standards by which we evaluate them. The progress is nothing short of astonishing.
OpenAI's GPT-3 lit the entrepreneurial Twitterverse on fire this summer – and with good reason. The third iteration of OpenAI's autoregressive language model is a step change in deep learning generative language models. In a matter of days, beta users were demonstrating GPT-3 enabled re-imaginations of tasks like text summarization, code generation, and auto-translation and completion, just to name a few.
At Madrona, we see next-gen NLP generally and these transformer models specifically as enablers to building new companies and applications. Over the past months, we have closely followed the infrastructure developments and potential applications, searching for the right combination of team and use case to support. It came in the form of three young and ambitious founders who, just this summer, formed their company, OthersideAI.
OthersideAI is a next-gen productivity tool that increases the speed of communication. In the few short months since incorporating, the team has leveraged GPT-3 to build a product that takes short-form user input and generates full length emails in the user's style of writing. It is delightfully simple, contextually aware, and ever-learning.
Since meeting the founders Matt Shumer, Jason Kuperberg and Miles Feldstein in August, we have been continually impressed with the speed of progress and future vision from this team. Just as their tool re-imagines communication, the company re-imagines processes. With OthersideAI, development cycles are measured in days, new features are shipped in hours, inboxes are cleared in minutes, and emails are written in seconds.
OthersideAI has been in alpha mode, working closely with the OpenAI team to refine and customize filters on top of the existing base GPT-3 models. Currently, the product is a Chrome extension that integrates with Gmail. With this announcement, Otherside is officially launching their beta and will start to onboard the first cohort of users from the growing waitlist.
Productivity tools like OthersideAI are a key element of our Future of Work investment theme, augmenting a digital-first workflow with automation. Using OthersideAI promises to drastically reduce the hours spent writing email every day. With the push of a button, it opens access to powerful automation driven by the latest in artificial intelligence and natural language processing. And – alpha testers say it is working – enabling them to get through their inboxes 4x faster already.
We are thrilled to start this journey from Day One with the OthersideAI team and lead their seed round. Join the waitlist here!
Our Investment In Strike Graph
Cyber security is no longer a "nice to have," it is table stakes. Today, we are excited to announce our investment in Strike Graph. Strike Graph is building an intelligent platform to help B2B companies manage the difficult challenge of setting up their cyber security controls and then passing and maintaining the strict annual cyber security certifications necessary to build their business.
In today's world of data-driven companies, a business's greatest asset is less and less often related to any particular physical object and more often related to the data it collects from its users and customers. This data, which comprises myriad inputs, is a foundation that leads to insights, competitive advantages, and strong business models. However, it rarely sits in a silo. Bits and pieces must flow through and work with other businesses in order to be most effective. Consider how some companies upload their contracts to DocuSign, entrusting DocuSign with a specific task (e.g., getting multiple parties to sign on the dotted line) but also entrusting that DocuSign does its part to keep that contract private and secure, and only accessible to those who are supposed to see it.
Many data flows like this are common and necessary nowadays, and it is each company's responsibility to maintain strong cyber security practices to securely manage that data. To do this, companies are being required to undergo strict cyber security audits for a variety of certifications including SOC2, ISO 27001, FedRAMP, and others. These annual audits are incredibly intensive and time consuming but achieving and maintaining certification has become a crucial requirement by these companies' customers and partners.
Strike Graph was founded with a vision of helping B2B companies improve their internal processes that sit at the heart of this cyber security – and ultimately, sales – issue. Strike Graph has built an intelligent application that helps SMBs and Enterprises walk through the process of identifying their risks, choosing the appropriate controls, and automating evidence and testing – all with an end-to-end platform that helps them prepare for and achieve these annual cyber security certifications.
We met CEO and co-founder Justin Beals when he was incubating the idea for Strike Graph at Madrona Venture Labs. Justin is a top-notch product creator and technology leader. Most recently he was CTO at Koru leading up to its acquisition by Cappfinity. With the support of the MVL team, he was able to prove out the concept for Strike Graph, build a working alpha version of the product, and recruit co-founder Brian Bero. We were delighted when Justin and Brian joined forces, as Brian has deep domain knowledge both from his time as co-founder at Apptio and his own venture, Greytwist. Together they have rapidly built and launched the product and have onboarded a staggering number of pilot customers since their formation at the beginning of 2020.
This team is going after a large and significantly growing opportunity to serve a sharp pain point for B2B businesses. Strike Graph defines what we call an intelligent application, one that is using smart technologies to define the workflows and risks, and then automating the tracking and collection of evidence to support the ever changing environments.  We are excited for Justin, Brian, and the team for their success ahead. And we are just getting started.
Welcome WhyLabs – the AI Observability Platform for massive scale data monitoring and collaborative AI operations
At Madrona, we love partnering with founders from their very early days of idea formation and for the long run. Now that WhyLabs emerged from stealth, we are thrilled to announce that we led the $4 million Series Seed investment in WhyLabs, the AI observability platform for massive scale data monitoring and collaborative AI operations. We joined forces with AI2, Bezos Expeditions, Defy Partners and Ascend.vc.
Thanks to an intro from Jacob Colker at the Allen Institute for Artificial Intelligence (AI2), Maria first met the WhyLabs CEO, Alessya Visnjic, a long-time Amazon software engineer and technical leader, when she was in the early phase of exploring the idea. She kept coming back to a pain point that she experienced at Amazon as a pager-carrying engineer on what later became the core ML team. She was on-call to respond to model failures and data quality issues in internal ML deployments. It quickly became apparent to her that AI needed its own specialized tooling ecosystem. Knowing that the kinds of tools that software engineers rely on to monitor traditional software at scale are not suitable for AI applications, she set out to build WhyLabs.
Alessya's conviction matched perfectly with our investment thesis around both AI/ML Infrastructure and Intelligent Applications. Through our investments in companies like Algorithmia, OctoML, Snowflake, Turi, XNOR.ai, and Lattice Data, we had come to the same conclusion: while Intelligent Applications are on the rise, the tools that AI builders rely on are at best immature, causing data scientists and engineering teams to spend precious time and effort on non-value added work such as data sampling, error detection, and debugging.
With enterprises of all sizes adopting AI rapidly, global spending on AI is expected to double to $110 billion in four years, according to IDC. The demands on AI practitioners to deliver transparent and non-biased AI systems are ever higher. WhyLabs is a company built on first principles and their solution starts with the data as the single source of truth. The WhyLabs Platform sends AI builders actionable alerts, enabling them to respond to data quality issues and model meltdowns in real-time. We've been impressed with how scalable, intuitive, and elegant the platform is – it integrates with existing tools and workflows to support any data type at any scale. While we expect that cloud platforms and many ML platforms for model building and deployment will offer their own model monitoring, we think customers will also need a truly platform-agnostic AI monitoring solution that provides consistent, best-of-breed insights and observability into model performance regardless of where it is running. This follows the pattern demonstrated by traditional APM and monitoring leaders like DataDog and New Relic.
Consistent with Madrona's strategy of investing in and supporting founders from "Day One for the Long Run," Maria in particular has worked with Alessya and the team since before they even incorporated. She helped them hone their idea, validate it with customer prospects, develop go-to-market plans and overall strategy, and recruit co-investors. Maria led the investment round for Madrona and served as the Madrona board director. Along the way, Maria, Alessya and the WhyLabs team continued to work together so closely and cohesively that they decided to join forces with her coming on board as co-founder and COO.
Madrona was thrilled with this serendipitous, massive win-win for all parties. Maria brings incredible start-up and GTM experience to this deeply technical team. She joined Cloudflare pre-revenue as an early executive and head of business development helping it grow into the cloud security juggernaut it is today. Her experience scaling GTM dovetails and compliments Alessya, Andy, and Sam's deep product and technical expertise, making us at Madrona even more excited about the trajectory for this company.
And this is the fourth collaboration Madrona has had with AI2 to fund and spin-out new companies (along with KITT.ai, XNOR.ai, and Lexion), and we are excited to continue to work with them to create new intelligent applications leveraging cutting edge AI to solve important customer problems.
You can experience the WhyLabs Platform or schedule a live demo on their website at www.whylabs.ai or join their community of AI builders on Slack.
Let It Snow!
Sometimes you find a team and a technology that is just poised to take off.  Snowflake was at that point when we invested in Snowflake in the very early part of 2017.  Snowflake did not look like other companies we had invested in up to that time – it was an actual Snowflake for us.  The stage and valuation made it a stretch for our core investment fund which focuses on seed and Series A (Investments like Snowflake are one reason we raised our Acceleration Fund in order to invest in and work with companies already quickly scaling).  But our conviction about the team, the opportunity, and the early traction was high and continues to be so on this momentous day.
This week is another beginning for the company – and an exciting milestone – an IPO and becoming a publicly traded company (NYSE: SNOW).  The IPO reflects a fulfilling journey over the last 8 years building a successful cloud infrastructure service while the public cloud vendors continued to scale, and enterprise adoption of the cloud took off. We believe this is just the beginning of what is possible for Snowflake in the future.
In our 25-year history at Madrona, we have been fortunate to invest and participate in many companies that have completed the IPO milestone.  Notably, Snowflake is the 6th company in our portfolio to go through the IPO milestone in the last 4 years.
The main reasons we invested in Snowflake in early 2017 came down to team, technology and the market.
Snowflake's founding team (Benoit Dageville, Thierry Cruanes, Marcin Zukowski) had built an incredible cloud native data-warehouse that had incredible room to grow – as the enterprise adoption increased and feature sets were built. And with a seasoned executive in Bob Muglia as CEO – it was a world-class team.
Snowflake's product was truly revolutionary in terms of architecture (designed for the cloud from day1) and as a result allowed for superior performance, scale and capabilities.
We believed in Snowflake's pursuit of the secular trend of cloud-first and cloud-only infrastructure and more importantly data in the cloud (today it seems a no-brainer) and hence we saw a massive opportunity.
We knew we could bring our relationship and deep connections with Amazon and Microsoft to help Snowflake partner with them to scale their business, given Snowflake's intent to run on multiple public clouds.  Snowflake has strong and solid relationships today with both companies that are the two largest public cloud providers in the world.
Snowflake had also made the decision then to set up an engineering office in the Greater Seattle area (Bellevue), and we worked hard to help them build their team here with outstanding talent.
One of the things that I remember vividly in some of the earlier conversations we had with Bob was how they were able to successfully utilize the land and expand sales pattern that enterprise software companies aspire to – starting at $20k/annually and rising in quick succession to multiples of that amount. This was a great validation in terms of how critical Snowflake could quickly become in how enterprise companies utilize their data. And this was just on AWS at that time. Today Snowflake runs on all three of the major public clouds.
Fast forward to early 2019 when Frank Slootman (with a tremendous track record and accomplishments across Data Domain/EMC and ServiceNow) came on board as the CEO.  In the last year and a half Frank and his leadership team have continued the transformation of Snowflake from a cloud data warehouse platform to a cloud data platform.
Over my career in tech leading large business groups at Microsoft, I worked toward and witnessed growth curves like this and together with the experience of being a part of the Snowflake journey, here are some lessons for companies embarking on this growth journey:
Build a unique, differentiated, superior product that can help build a strong moat over time.
Deliver a product experience that provides a seamless, friction-free and self-serve on-ramp, to enable a bottom-up go-to-market model that can scale organically and fast.
Drive hard to a "land grab" and "growth" mode, when you see a massive market opportunity, while continuing to pay attention to unit economics. Grow fast and responsibly.
Build a culture that values and prioritizes customer focus and customer obsession from day one.
Hire the best and brightest. Every hiring decision is critical and creates a force multiplier. Everybody makes hiring mistakes – focus on minimizing them and pay attention to hiring great people that can fit in culturally.
Earlier this year, Frank Slootman and the Snowflake team unveiled their Data Cloud vision – a comprehensive data platform play on the cloud to completely mobilize your data in the service of your business. With that as a backdrop, I am eagerly looking forward to what Snowflake is going to accomplish in the coming years.
A hearty congratulations to everybody on the Snowflake team! Thank you for the opportunity to be a part of the Snowflake journey.
Accolade Adds Mental Health Support Through Ginger Partnership, Citing Growing National Crisis
How The Invasion Of Kuwait Helped Shape The Leadership Style Of Uplevel CTO Ravs Kaur
Geek Of The Week: Anu Sharma Left Amazon For Madrona To Invest In Helping New Businesses
E-commerce Surge And Economic Uncertainty Is A Boon For On-demand Warehousing Startup Flexe
Premium Coffee Shipped to Aficionados Gives Roasters a Lifeline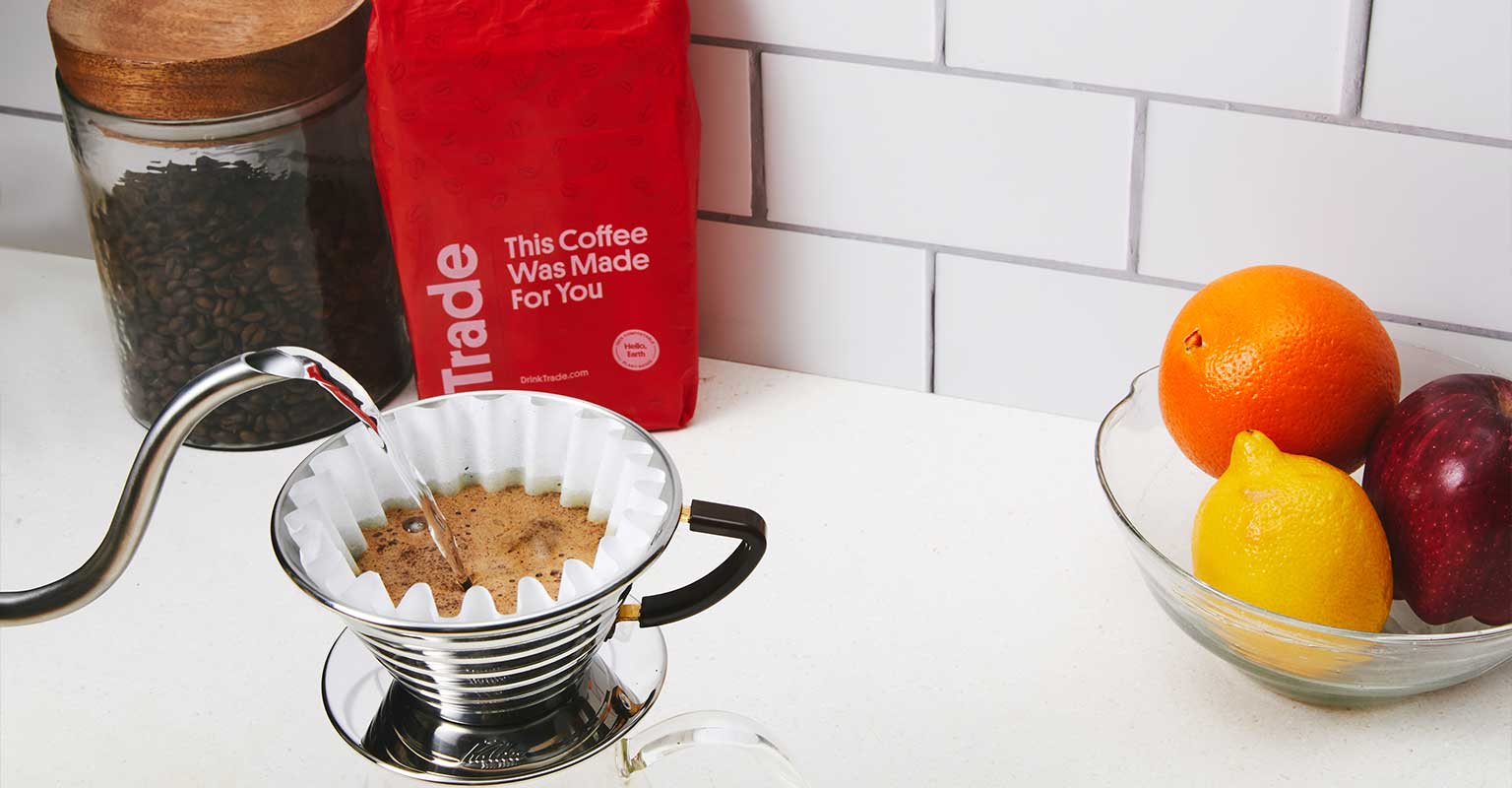 Our Investment in Trade Coffee – The Leading Coffee Marketplace
In Seattle, we love our coffee. And as much as Seattle is the land of Starbucks, it is also home to some amazing craft coffee roasters. Caffe Vita, a short walk from the Madrona offices, is one of my favorites. The craft coffee movement, much like movements we have seen in categories like beer and chocolate, is having its moment. There are thousands of independent coffee roasters all over the country, perfecting their craft, and happily serving local clientele. And craft coffee, consumed both in local cafes and at home, is the fastest growing segment of a nearly $100 billion annual category.
The challenge for independent coffee roasters is building their brands and their business beyond a local audience. Enter Trade Coffee. Trade Coffee is a marketplace that enables the best independent roasters to reach new customers across the country. For consumers, Trade Coffee matches coffee drinkers' personal tastes and preferences to the 400+ blends on their marketplace, bringing customers a variety of the highest quality and freshest blends that best meet their needs.
We started getting to know Mike Lackman and the Trade Coffee team in January 2019, when the company was just beginning to scale its subscription service. Fast forward to the middle of 2020, and Trade Coffee has shipped more than a million bags of coffee to customers, while serving as an invaluable partner to the roasters it works with, many of whose local consumer and wholesale businesses have been severely impacted by the global pandemic. We love two-sided marketplaces like Trade Coffee that provide as valuable a service to the businesses they work with as the consumers to whom they supply world class coffee.
In a world in which much of the working American population spends multiple days per week working from home, access to a variety of fresh, high quality coffees (beans and ground) to be consumed at home is that much more important. And the growing at home coffee market can be there for the thousands of incredible coffee roasters facing headwinds in their cafe and wholesale businesses. We are excited to be working with the team at Trade Coffee to build the premier brand and marketplace for specialty coffee.
The Digital Transformation of Consumer Experiences – Trends We See Accelerating
The secular shift from physical to digital commerce was well underway before the global pandemic.  What we have seen in the past six months is an acceleration of this trend which is further blurring an already blurred line between the two.
When retail stores were forced to close, brands like Lululemon turned their physical stores into fulfillment nodes for their online business, with store employees coming in to pick, pack, and ship from store inventory. At retailers like Target and WalMart, curbside pickup and store-based delivery quickly became mainstream ways for customers to shop. At grocers like Kroger and QFC, Instacart and grocers' own shelf-picking and delivery services overlaid digital transactions on physical commerce infrastructure. There is no question that the shift we have seen in 2020 will create opportunities for years to come, both in accelerating more transactions from physical to digital and in leveraging the existing physical retail infrastructure to support digital use cases. These are markets where Madrona has been investing for 25 years, and they continue to be focus areas for us. The commerce-related investment themes we talked about in 2019 are increasingly relevant today. This post updates our thinking on how retail is undergoing a significant shift – and outlines the areas we think are ripe for innovation, and for investment.
Digital+Physical
As we think about the intersection of the digital and physical more broadly, the shift of in-person experiences to remote/digital has been accelerated by the global pandemic. From ceremonies and celebrations, to social outings to health visits and entertainment, the activities we once felt (very strongly!) could only happen in-person are shifting online. Initially this was out of necessity, but over time we believe online will be a significant portion of the market, as the quality and convenience are demonstrated and becomes socially acceptable. In this post, we'll cover four markets where this dynamic applies: Telehealth, Shopping (product discovery), Fitness, and Entertainment.
Fitness and healthcare are markets where we've been tracking the shift from in-person (physical) to digital and have been hunting for opportunities. Live (in-person) entertainment and product discovery (a subset of the offline shopping experience), are newer verticals where we are beginning to see or expect to see major shifts of attention and dollars to digital. We believe there are compelling opportunities for new companies to be built and existing companies to accelerate growth and share across all four markets.
Telehealth
As we have been unwilling or unable to visit our doctors' and medical professionals' offices during Covid, large segments of the medical industry have been forced to shift to a digital-first mode of care. This means seeing and understanding patients via high fidelity video, connected sensors, and other technologies to triage and diagnose potential issues as well as perform on-going monitoring and support.
The magnitude of this shift and the opportunity it creates cannot be overstated. The healthcare market is enormous: US total market size in 2019 was approximately $2.7 trillion. If you strip out hospital care, pharmaceuticals, and nursing/home health, you're left with about a $900 billion health services market. We believe a large portion of this $900 billion can ultimately be delivered remotely through digital means.
One vertical where we believe there is opportunity for multi-billion dollar businesses is mental health. Approximately 46 million Americans report having mental health issues, with only 43% of those reporting having received treatment. A recent survey of therapists found that during Covid, 75% of therapists had shifted to digital-only therapy sessions while 16% were doing a combination of digital and in-person.
Mental health is a compelling category for a number of reasons. First, both 1:1 and group therapy sessions can translate well to video. Second, by relaxing constraints like geographic proximity between patient and therapist, scheduling is easier, more patients can be served and no "office" means lower overhead and lower cost of care. Additionally, for the youth segment of the mental health industry where conditions such as anxiety and depression are skyrocketing, digital is a seamless and native means of communication. Finally, industry studies, while early, suggest parity in effectiveness of in-person and virtual mental health therapy delivery.
The structural challenges around areas like insurance reimbursement/coverage and HIPAA compliance will be resolved over time — we have seen many fast-tracked solutions and progress in recent months — and it's likely that the ultimate model of delivery for mental health will be a hybrid of in-person and digital. But the prospect of a digital-first delivery method for health services in general and mental health services, specifically, is a compelling opportunity for health consumers and the industry overall. It's still very early days for companies being built in this category, but there's no shortage of opportunities for innovation around technology, customer experience, and business models in the delivery of digital/remote mental health services into the mainstream.
Product Discovery (Shopping)
Much of the magic of physical in-store shopping is how it enables discovery, learning, and commerce in a single place, with the core ingredient being people. We find expertise every time we go to the store. For example, want to start a vegetable garden and don't know where to begin? Head down to your favorite specialty garden shop or big box home improvement retailer to get advice from an expert. Need a new pair of running shoes, but you aren't sure which ones work best with your running style? Head down to the specialty running store and they'll ask some questions and watch you run. Want to take the kids camping but have no idea what you need? Head over to REI and an employee will outfit you head to toe based on the trek you will be taking. Physical retail is magical because it combines the expert knowledge of the human working at the store with the transaction itself. Conversely on the web, while there is no lack of content and inventory, the process of discovery, learning, and aided purchasing are broken. For example, Amazon has a massive amount of content but it's not really a good place to discover new products or get expertise in a given category. Even the websites of the specialty retailers with incredible product and category knowledge really don't get the job done – because those businesses are still oriented toward the in-person expertise model.
In a world in which we are taking fewer trips to the retail store, and the core physical retail business model is in peril, it begs the question: How do we create the digital analog of a more complete shopping experience? How do we bring the wealth of retail employee expertise and experience online? At Madrona, we see this as a big opportunity and believe that successful solutions will offer a magical combination of discovery, learning, and commerce (with a bit of entertainment), built into a highly integrated and seamless customer experience.
What does this look like? We're not sure we've seen it yet, but we have a few ideas as to where there is opportunity for innovation. In the legacy experiences category, TV shopping through networks such as QVC and HSN is a great example. Discovery is core to that experience, with a curated set of products found all over the globe by the QVC/HSN sourcing teams as well as a host who walks viewers through the features and benefits of products with finely honed sales pitches, informed by data, to get you to purchase. "Buy now!" has shifted significantly from a phone number to navigate to the URL, but there is a direct call to action and connection between the content and the commerce. QVC/HSN did $11 billion in TV-driven retail revenue last year … while not the size of Amazon, it is a significant business. We think someone ought to re-invent HSN/QVC for the digitally native buyer.
Two new experiences we find fascinating were built outside of the U.S. market, but portend opportunities anywhere. One is ShopShops, a Chinese e-commerce company that uses live video to help domestic Chinese consumers shop retail shelves for the hottest brands in L.A., New York, and Miami (and soon, many other places). Like QVC, ShopShops hosts showcase merchandise and provide a curated retail experience, but they do so in partnership with physical retailers and brands, bringing products and knowledge together, and providing an integrated way to buy. In a world in which consumers want to see what's new, but don't want to venture out to the retail stores themselves (or the retail stores are halfway around the world), this is a novel concept that uses existing retail infrastructure and live video to enable discovery, learning, entertainment, and commerce, all over the world. Another is BulBul, an India-based company that enables anyone to build a live streaming channel through which they can promote and sell products. This is sort of like a crowdsourced QVC; instead of a managed production, BulBul is a marketplace model. We know that marketplace models don't always deliver pristine customer experiences but leveraging the expertise of the crowd for any product category is an interesting idea.
We believe that elements of all of these can drive the translation of the discovery, learning, and commerce that happens in-store to a digital experience.
Fitness
While previously large group fitness classes were a popular way to get a workout and be social, these classes have been replaced with home gyms and outdoor workouts since Covid started. Even 1:1 sessions with trainers, which typically take place in gyms with shared equipment, have faced similar declines due to the nature of the in-person fitness environment. The market for individual and group training is enormous. The quality of the instructor and their ability to motivate you, watch your form, and give feedback is easy to do in-person. Showing up for the other members of your class and encouraging each other to achieve your goals is also effective in-person. So, how do these translate digitally?
Peloton demonstrated (prior to Covid, but also acceler
ated by Covid) the effectiveness of designing a digital experience around and into a physical piece of equipment – the spin bike. We've seen from Peloton and others the extension of this model of incorporating live instruction and community into other pieces of equipment such as the treadmill, the rowing machine, the multi-trainer, and even the gym mirror. Some of these hardware-centered models will work, although being first to market is key because it's unclear how many Peloton-like offerings can exist (both literally and financially) in a given household. It may be that, like in the wearables market, there's one new category creator (Fitbit) and some large incumbents (like Apple) who build or buy their way in, leveraging their power of product development, marketing, and distribution.
But… is equipment-centered the only opportunity to deliver a digital one-to-one or one-to-many fitness experience that both lives up to its analog/in-person counterpart, and provides a compelling business model? We believe no, and that there is a lot of room for this market to grow.
Entertainment
Professional sports are coming back (kind of) … but without fans in the stands. The business model for live professional sports has a huge in-person component: ticket sales, parking, in-venue merchandise sales and concessions comprise a huge percentage of professional sports revenue. But the other big component for professional sports is broadcast revenue, which exists with fans or without. While broadcast revenues won't make up for the shortfall from in-venue experiences, professional sports will find a way to survive. The movie industry should hold up alright as well (although perhaps not the theaters), as new movies go straight to over-the-top and subscription video services.
But what happens to other in-person entertainment experiences without an existing broadcast or video component and revenue stream? Theater, comedy, and music all depend heavily on ticket sales and ancillary revenues generated from in-venue and sponsorship experiences.
We are particularly interested in professional music given the sheer magnitude of the market. Live Nation / TicketMaster is facing an existential threat with revenues down a whopping 98% at the end of June 2020 as compared to the end of June 2019. The market needs radical rethinking on how to diversify and move part of the consumer experience to digital. Over the past few months, it has become clear that Live Nation and Ticketmaster's strategy is to wait-it-out instead of putting serious resources into digital. Why isn't the music industry doing more to drive innovation in content delivery and business model innovation for live experiences?
An argument we've heard from several in the industry is that certain elements of the live concert experience simply don't translate to digital. The group of friends you go to the concert with, the pre-party in the parking lot or at the bar or restaurant, buying and wearing the shirt in-venue, singing back the song as part of the crowd, the energy of thousands or tens of thousands of bodies swaying to the music, the production of the show itself. The sounds, the smells, the experiences in-venue simply can't translate to digital, and we shouldn't try.
While we think there's some truth to that argument, we also think there is opportunity for new digital experiences to be good enough to at least capture some of the massive market at stake. The show must go on for artists to survive and sponsors and brands are searching for ways to reach an audience during the current live events vacuum.
Is there an opportunity to translate live music experiences to digital with a monetization model that works? We believe there could be, and that it's going to take a lot of experimentation and innovation to figure it out. "Twitch for live music" probably isn't going to work (just to use an analog; this is not a critique of Twitch). There's some interesting experimentation with virtual concerts, including leveraging artists' distribution (e.g., Travis Scott on Fortnite). There's live video on Instagram Live and sites like LiveConcertsStream, and, of course, there's always Zoom's video conference platform which can be repurposed for events like these. But do we sell tickets, or do we accept tips? Do artists perform from their homes, or use small studios and production venues with high fidelity video and sound? Sports like boxing have found a way to meld an in-person experience with a remote (TV) experience, where pay-per-view revenue is a larger source of revenue than in-person revenue. Can pay-per-view (or something like that) be additive to the live music model?
In Conclusion
Now is the time for experimentation and testing, not just for music, but for all of these  categories. We are excited to see new business models that bridge the digital and physical world and enable new experiences along the way. From fitness to music to shopping to mental health, the opportunities to build are endless and we are eager to meet entrepreneurs innovating in these categories.
Introducing a New Software Stack – The Essential Revenue Stack
From working with our 90+ portfolio companies and their customers, as well as from frequent conversations with enterprise leaders, we have observed a set of software services emerge and evolve to become best practice for revenue teams. This set of services – call it the "revenue stack" – is used by sales, marketing, and growth teams to identify and manage their prospects and revenue.
The evolution of this revenue stack started long before anyone had ever heard the word coronavirus, but now the stakes are even higher as the pandemic has accelerated this evolution into a race. Revenue teams across the country have been forced to change their tactics and tools in the blink of an eye in order to adapt to this new normal – one in which they needed to learn how to sell in not only an all-digital world but also an all remote one where teams are dispersed more than ever before. The modern "remote-virtual-digital"-enabled revenue team has a new urgency for modern technology that equips them to be just as – and perhaps even more – productive than their pre-coronavirus baseline. We have seen a core combination of solutions emerge as best-in-class to help these virtual teams be most successful. Winners are being made by the Directors of Revenue Operations, VPs of Revenue Operations, and Chief Revenue Officers (CROs) who are fast adopters of what we like to call The Essential Revenue Software Stack.
In this Essential Revenue Software Stack, we see four necessary core capabilities – all critically interconnected. The four core capabilities are:
Revenue Enablement
Sales Engagement
Conversational Intelligence
Revenue Operations
These capabilities run on top of three foundational technologies that most growth-oriented companies already use – Agreement Management, CRM, and Communications. We will dive into these core capabilities, the emerging leaders in each, and provide general guidance on how to get started.
Revenue Enablement
Revenue Enablement – what we see as the core of the Essential Revenue Stack because of how the other components rely on it to tie everything together – is a relatively new concept that has quickly become a standard best practice over the last few years.
It is where Sales, Marketing, and Revenue leaders want to enable every customer-facing employee to be smarter in how they work with customers. With the usage of Revenue Enablement tools, reps can more nimbly utilize existing marketing and product content to support their conversations as well as augment asynchronous training with real-time on-the-job learning in order to deliver a consistently exceptional customer experience.

We see Revenue Enablement as the centerpiece of the modern revenue stack because it is the hub with which other systems interface. For instance, Sales Engagement systems like Outreach pull core prospecting content and communication templates from a Revenue Enablement system and share back activity and analytics so that there is a comprehensive picture of the effectiveness of engagement activities.
Great Revenue Enablement solutions seamlessly deliver the full spectrum of "enablement": AI-driven search and predictive content recommendations, guidance that helps reps understand exactly what to "know, say, show, and do," and real-time training to reinforce core concepts at the point of engagement. For years, companies' go-to-market (GTM) approach and key "sales plays" have existed only in PowerPoint or a strategy document. Now, companies can schematize their sales motion, breaking it into discrete steps that enable them to measure, manage, and optimize it.
We at Madrona Venture Group have witnessed the evolution of the Revenue Stack and the development of the Revenue Enablement function as Highspot investors from the earliest days. Highspot has emerged as a category leader due to its simple and elegant user experience, powerful search and breadth of features. Other companies such as Showpad and Seismic also have strong offerings and customer rosters.
Sales Engagement
Some think of Sales Engagement as an intelligent e-mail cannon and analysis engine on steroids. While in reality, it is much more. Consider these examples: How can I communicate with prospects in a way that is both personalized and efficient? How do I make my outbound sales reps more productive and enable them to respond more quickly to leads? What tools can help me with account-based marketing? What happened to that email you sent out to one of your sales prospects?
Now, take these questions and multiply them by a hundred, or even a thousand: How do you personalize a multi-touch nurture campaign at scale while managing and automating outreach to many different business personas across various industry segments? Uh-oh. Suddenly, it gets very complicated.

What Sales Engagement comes down to is the critical understanding of sending the right information to the right customer, and then (and only then) being able to track which elements of that information worked (e.g., led to clicks, conversations, and conversions)… and, finally, helping your reps do more of that.
We see Outreach as the clear leader here, based in Seattle, with SalesLoft as the #2. Outreach in particular is investing considerably in adding additional intelligence and ML to their offering to increase automation and improve outcomes.
Conversational Intelligence
Conversational Intelligence tools help revenue teams – and especially revenue leadership – monitor and interpret the conversations that are happening between their reps and prospects. This analysis creates a stronger learning loop for revenue teams. Just as athletes and coaches watch game film before and after games and during practice, reps and leadership can use these tools to listen and learn from sales calls, make improvements to tactics and strategies, and determine how to best coach reps over time.
For example, it has become commonplace for some of the CEOs in our portfolio to listen to sales call recordings on their commutes or during workouts, etc. It is an effective and efficient way for them to keep a finger on the pulse when it comes to understanding the voice of the customer, guide the fine-tuning of the company's and product's messaging and positioning, and learn what good reps sound like. Importantly, from a CRO perspective, it also helps reps hone in on the most effective messaging and sales tactics that ultimately lead to higher "close" rates and faster topline growth.
Gong has emerged as the market leader, but a number of our portfolio companies use Chorus as well.
Revenue Operations
RevOps is all about creating a better-informed view of the sales funnel through helping drive alignment across sales, marketing, and customer service teams, data, and processes. According to Clari, "RevOps is the strategic convergence of sales, marketing, and customer success to drive full-funnel accountability across the revenue engine." Most importantly – it creates a stronger ability for CROs and Sales Leaders to predict future revenues with greater confidence t
hrough the ability to more easily understand their data and create powerful views of revenue for the business.
There are many new players in the market that are adding these kinds of RevOps/operational intelligence layers on top of data in Salesforce. They provide a deeper and easier-to-access understanding of core business metrics and, most importantly, more accurate revenue forecasting. Through our work with a broad range of enterprise customers, we have seen our portfolio company, Clari, emerge as a leader in this area. We have seen CEOs and boards come to rely on "the Clari number" as a reliable and indispensable indicator for quarterly forecasts.
Another important component of Revenue Operations (sometimes referred to as Revenue Intelligence) is intelligently capturing and synchronizing data across your revenue systems and ensuring your CRM contains ground truth, particularly as it relates to contacts (leads and customers). In other words, ensuring your systems of engagement are harmonized with your system of record. In addition to Clari, we are seeing Salesforce Einstein and People.ai as players in this area.
Where Should I Start?
While there isn't a standard approach to where you should begin modernizing your revenue stack, there are some basic steps you can take to know where to focus your approach. First, make sure you have the right foundational technologies.
Agreement Management
Increasingly, contracts and agreements are no longer "gathering dust" (either physically or digitally) – they are instead being used to provide scalable, intelligent triggers for business events such as contract renewals and upselling.
The culmination of a sale is getting a signature on the dotted line. But when a company has hundreds of customers and thousands of contracts, keeping track of specific account details and when each comes up for renewal has historically been a manual and time-consuming process.
There are already a number of solutions creating basic contract execution and signature capabilities, DocuSign being the industry standard. Recently DocuSign has been pushing to expand into end-to-end agreement management and what they have coined the "agreement cloud." Other players such as Apptus (which recently acquired Conga) offer related capabilities such as quote-to-cash, contract management, and document generation. Then there are pure-play contract management offerings such as iCertis (a Seattle-based leader in enterprise contract lifecycle management), Lexion (another Madrona portfolio company) which is a machine learning-centered offering that uses NLP to automatically extract key contract terms, and IronClad which can incorporate sales-related workflows.
CRM & Communication
Foundational to not only the revenue-generating side of the business but also the rest of the organization, are two core technology capabilities: CRM and modern communication tools. Let's quickly break these down:
CRM: Salesforce is the de facto standard used by many organizations we see. It acts as the system of record for all customer relationship management (CRM) information, both feeding and ingesting from the other software systems in the revenue stack. It is also rolling out a new Salesforce Anywhere App in the second half of 2020, with new tools designed specifically for the remote-virtual-digital workforce.
Communication: These include both asynchronous text-based communication and real-time video collaboration. The best in class text-based communication tool is Slack, with organizations using Slack to chat both internally as well as externally with prospects and customers. As is widely recognized, Zoom has become the standard for video communication, providing the best performance, most complete feature set, and broadest set of integrations. We have started to see more companies using Microsoft Teams for both text-based chat and video. While not as good at threaded chat as Slack or as good at video as Zoom, the fact that it provides both, is slickly integrated with Outlook, and is free with Office365, has led the many companies that already use Microsoft for email to adopt Teams.
Next, take inventory of the core capabilities you've already adopted across the revenue stack, using this article as your guide. Many organizations have already adopted some pieces of the revenue stack but haven't yet integrated these technologies to their full potential. Others still need to take the first steps to modernize. Either way, we recommend as a first-order priority to start with evaluating the current state-of-play of your Revenue Enablement function, and then move on to Sales Engagement, Conversational Intelligence, and Revenue Operations. There are literally hundreds of different software tools targeting sales teams, so be careful not to be distracted by "tool overload" constantly looking at the next shiny new object. We find companies that focus on these four core capabilities maximize their success.
In Summary
We believe we are living in a new normal. "Remote-virtual-digital" work is going to be a key part of the playbook forever, and The Essential Revenue Software Stack is the best way to set up your teams for success. The power of this stack – Revenue Enablement, Sales Engagement, Conversational Intelligence, and Revenue Operations, integrated on top of your core CRM, communication tools, and Agreement Management – can drive significant, measurable ROI for your business. If you don't use it, you're at a disadvantage.
*****
This was first published by TechCrunch. 
Investing in Intelligent Applications – 2020 and beyond
We have been writing about the Intelligent App Application Stack for over five years – which means we've been investing it in for even longer.  And that has not changed in 2020.  We continue to believe that applications will be intelligent.  What has changed over that time is both the rate of adoption and the availability of underlying infrastructure and technology to support these applications.  In this post we detail four areas that we are continuing to see innovation around intelligent applications.
We define application intelligence as the process of using machine learning to create apps that use historical and real-time data to build a continuous learning system and make predictions and deliver rich, adaptive, personalized experiences for users. Intelligent applications typically have a modern user experience; a cloud-native, microservices architecture, and integrations to other systems and cloud services. We believe that every successful new application built today and, in the future, will be an intelligent application.
What benefits do intelligent applications deliver? We believe that next generation intelligent apps will allow us to:
Create custom workflows to automate any process
Process data in real-time across multiple systems of records to deliver insights and predictive capabilities
Build digital-first go to market and customer service models
Provide better services with lower delivery and customer service costs
Become the new systems of intelligence on top of legacy transactional systems
What are the types of intelligent applications that we are seeking to invest in at Madrona? Here are four broad categories where we see immense opportunities:
1. Automation
Many of the most impactful "intelligent apps" today focus on identifying repetitive, time-consuming processes and creating new ways to handle these workflows in a way that allows customers to focus more of their time on high-value synthesis and cognitive work. This is a cornerstone of the digital transformation that every enterprise around the world is currently going through.
The largest companies in this space today are the robotic process automation (RPA) vendors, such as Madrona portfolio company,  UiPath. These companies have built horizontal platforms that allows companies to automate individual steps of a workflow, such as opening up a PDF document, extracting key data, entering that data into another system, and combining these steps into an automated workflow.
Despite the success of RPA, it is only scratching the surface of what is possible with AI and automation. With innovations in computer vision, natural language understanding, and other machine learning techniques, we are also seeing more and more companies build "RPA"-like automation into new products to create end-to-end workflows for specific use cases in industries such as legal services, financial services, healthcare, and real estate.
Some of the most interesting companies in this space go beyond automating one workflow to automating multiple workflows and creating a new integrated workflow. For example, a company like Zeitworks uses machine learning to map out a customer's workflows in order to help understand which processes can be automated and to track how they perform over time. Madrona funded Zeitworks' seed round in June of 2020 recognizing both the need for discovery of workflows prior to applying automation and the fact that automation for small to medium sized firms is particularly needed as the workforce and resources they need are not co-located any longer.
2. Next Generation Business Applications
Many of today's key business systems for finance, HR, sales, and customer support were built decades ago, with software architectures that have not changed for the last twenty years. While these companies have built large businesses around certain types of customer behavior, they are often unable to innovate at the same pace that modern companies need.
We believe the most successful next-gen business applications will compete with their legacy alternatives by attacking a small portion of what their legacy competitors offer today or completely reimagining a business process that can only be enabled with modern software architectures.
For example, in the travel and expense space, Concur was founded in 1993 and built a massive business digitizing a manual process where paper receipts and expenses were passed from employees, to managers, to FP&A teams. Modern startups are transforming this process by reorienting around purchase data instead of receipts and forms. Rather than waiting for a month after a purchase is made, modern tools like Center deeply integrate credit cards with enterprise grade software to process expenses as they occur to give managers real-time insights into employee purchasing behavior and budgets.
HighSpot, a Madrona portfolio company, is another example of an intelligent application that uses integrations and data from multiple systems to help sales teams find the right content and relevant guidance for each conversation. By using data from CRM systems, email, and other workflow tools, their system is able to score content and understand what engages customers and drives revenue.
These types of workflows and systems are possible today because of modern microservices architectures that can process data in real-time, stream data to and from other systems, and convert data and insights into immediate actions. While many of these modern platforms start with a small feature like better insights, better UI, or better data, we believe they have the potential to eventually replace legacy systems.
3. "Avant Garde" Applications
"Avant garde" applications create completely new experiences and products by using machine learning – services that just weren't possible before the combination of low-cost cloud computing, massive amounts of data, and new machine learning algorithms.
ML breakthroughs in fields like robotics and computer vision have created self-driving automobiles, which enable completely new vehicle form factors, business models, and services. Alexa, Siri, and Google Home's voice assistants enable new interaction models that would not have been possible without advancements in natural language processing.
Many of the companies in this category are pioneers in bringing important new technologies such as computer vision, deep learning, robotics, and NLP to market, so it is a very dynamic space to watch because it sits at the intersection of massive markets, cutting-edge technologies, and novel business models.
For example, Amazon Go has created a completely new shopping experience by using computer vision technology to reimagine the shopping workflow. This allows for the construction of stores with new layouts that don't require cash registers at the exit and may one day allow for retail stores to adopt new business models as well.
4.  Intersection of Innovation spanning Life Science and Data Science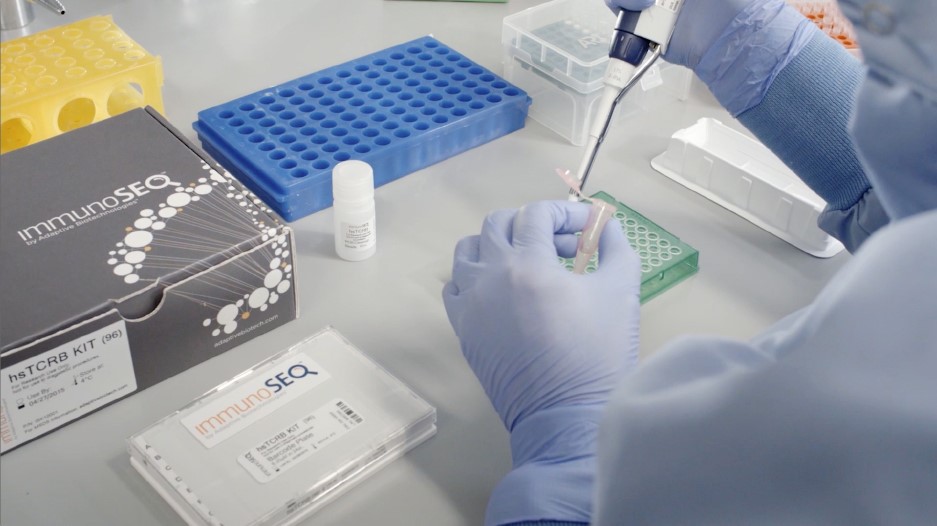 This is a vertical specific intelligent application category. However, given the potential opportunity size and impact, we have called it out seperately.
Whether it is in the field of diagnostics, therapeutics, or healthcare operational efficiencies, the availability of massive data sets combined with applied ML/AI is revolutionizing what is possible in the fields of life science and healthcare. For example, a company such as Adaptive Biotechnologies leverages decades of research on the immune system, next generation sequencing, and machine learning in order to detect changes in the immune system to diagnose disease.
While these companies can become massive winners, they may also be harder to measure and monetize in the short term. However, as early stage investors, we are excited to continue exploring investments in this category.
Over the next decade, we believe that every successful new application will be an intelligent application, and this will lead to many opportunities to build enduring software companies. If you are working on building an intelligent app in one of these categories, we would love to meet you and learn more! Our contact info is linked in our byline!
Looking into the Future of Work, Workforce & Workplace
After we wrote  this in depth post – we talked with Coda founder Shishir Mehrotra about the Future of Work and  he had some great insights.  So we did a podcast.  We embedded it at the bottom but you can also find it anywhere you get podcasts. Season 3, EP 12 of Founded and Funded
Massive, enduring shifts happen infrequently. Modern examples include the advent of high-speed internet, the mobile phone, and cloud computing. Each of these innovations created monumental shifts in how businesses are run, and how people go about their daily lives. Today, we are seeing an entirely new force at play driving that shift: a global pandemic.
The effects will be lasting. In many ways, they already are. In order to survive, businesses have had to adapt to new realities that would have otherwise taken years: continuing to acquire and serve customers as well as attract, manage, and support employees absent of the physical presence of an office or storefront. In the blink of an eye, millions of companies, people, and jobs shifted to working online and remotely. It was a shocking predicament that, just a few years ago, would hardly have been possible. At the all-virtual EmTech Next conference in June, Stuart Butterfield said, "If you asked any CEO before (the pandemic) with more than 100 employees, 'Could you get your whole org working remotely within the space of a week?', they would have said no… And yet, they did it."
To be clear, the future of work was not created by COVID-19. Many, if not all, of these trends existed before. But – the current global climate has dramatically accelerated the adoption of new technologies in all aspects of work and ushered us into this new era.
Now that the proverbial band aid has been ripped off, it is imperative that organizations think more strategically and long term about what the future of work will look like. What tools and processes will be needed to sustain and grow within these new ways of working? Embracing the future of work will require leaders everywhere to operate differently and enable their employees with the right tools to get the job done. There are massive opportunities for entrepreneurs and start-ups to build the next wave of platforms and tools to support these new ways of working – and we want to fund those opportunities.
But first of all, what does the "Future of Work" mean?
The future of work has strong ramifications on the workplace, workforce, and the nature of work itself.
(1) The workplace, or physical office as we know it, has undergone a massive change. With the sudden onset of COVID-19 cases, workers and companies have been forced at the drop of a hat to learn how to accomplish things that traditionally relied on in-person interaction as physical businesses and offices closed and extended social isolation swept the country. This has led to a surge in usage of cloud-based software tools that allow for what we call 'multiplayer collaboration.' These tools enable synchronous and asynchronous collaboration across teams, managers, and customers.
(2) The workforce is also changing. Not only do we now see physically distributed workers en masse, but companies are also thinking about the make-up of their workforce very differently than they did 10 or 20 years ago. Companies are using fluctuating blends of full time, seasonal, contract-based, and gig-economy workers as the needs of their businesses evolve. There need to be new HR and people management tools that can adapt to serving these different worker types and allow management to have better visibility and actionability across the entire workforce.
(3) Finally, the work itself has changed. We are seeing unprecedented levels of business and robotic process automation (RPA) across the board, from back office to customer success functions, marketing and finance. There need to be tools that enable digital-first workflows to augment existing tasks via automation and increase productivity via digital-first platforms.
We're excited to see so much activity in this space, even in the last few months. In the following sections we dive into these three pillars in more detail, but we'd love to hear your thoughts as well – How are you thinking about the Future of Work? Have a vision to shape this next era? Let's talk!
+++++
The Future of Workplace: Multiplayer Collaboration
We believe that the future of the workplace will be more collaborative than ever, especially because of this new distributed nature. The workforce of the future will look different across employers — from fully remote to on-site only to a fluid combination of the two. This will lead to a "flipped workplace" model whereby more work is accomplished at home rather than at the office, and these teams will need tools to be more flexible and powerful than ever before.
Legacy applications are primarily built for "single player" usage. Think: Microsoft Word and Excel. These are powerful applications, but they don't enable real-time, collaborative engagement. The future of work is built around software for multiplayer use cases. Continuing to use Microsoft as an example (although you could make the same arguments for Google), we see many startups today attacking different elements of the Office 365 ecosystem, reimagining productivity and introducing new, collaborative capabilities. Below are a few examples of companies doing this today and the strategies that are leading them to becoming breakout category-winners.
We believe there will be opportunities to build many more "multiplayer-first" productivity applications, and here are some of the attributes we expect to see: 1) Relentless focus on reducing the amount of friction created by working with someone digitally, and distantly. 2) Powerful "low code" capabilities, such as the ability to integrate with 3rd party apps. 3) Simple, intuitive, and flexible user interfaces that appeal to technical and non-technical users.
The Future of Workforce: Distributed and Diverse
Tomorrow's HR and recruiting departments and even first-line people managers will need better tools to attract, hire and manage a more distributed set of workers of diverse types that range from full time to contract to gig economy. There need to be specialized tools and capabilities that provide these managers advanced search, management and analytics workflows. On the worker side, there will need to be better tools and offerings for facilitated and self-learning, to become better at the job in a fast-paced environment as well as to more easily learn the skills of tomorrow as organizations and their needs grow.
Recruiters need more powerful capabilities to see and reach specialized candidates at scale. We believe the users of these tools can be flexible — whether an in-house recruiting team or specialized recruitment agencies. One such example of a new solution in the market is SeekOut, a Madrona portfolio company. SeekOut is a talent search engine that pulls from multiple sources to surface the best talent. They are applying modern AI and algorithms to people's information, helping recruiters turn what would have been an 8-hour manual search process into a 5-min process with the click of a button.
In terms of managing and retaining employees, we believe a renewed focus will be necessary in helping the organization more intelligently understand and connect with its employees, manage them using smart tools, and help these employees grow the skill sets needed for the roles of today and the roles of tomorrow. Uplevel is an engineering effectiveness management tool which uses work data from calendar meetings, Slack, GitHub, and others to help understand what conditions lead to engineers being their most productive (E.g., achieving deep work time) and making recommendations for how to minimize distractions and disruptions.  Polly is a specialized survey software tool used inside of Microsoft Teams and Slack that helps teams better communicate. These tools are built with the worker and manager in mind to better enable teams to communicate, collaborate, and get work done virtually.
The other important angle of managing and retaining is training – how to empower and upskill your employees so that they can perform at their best level today and be better prepared for their job tomorrow. The demand for certain roles and skill sets that were in high demand 10 years ago are fading, and in turn seeing the demand rise for other roles and skills, such as cloud computing management, sales leadership, and analysis. Go1 is a portfolio company of ours that delivers an aggregator platform for online education and training. It works with hundreds of companies to house thousands of courses in its learning library and is scaling up to be the de facto next-gen learning solution.
The Future of Work: Digital-first Workflows
The flipped workplace model, where more people are doing work out of the office and away from their teams, is accelerating the trend toward all-digital and automated workflows and processes. A byproduct of this is the opportunity to leverage automation and augmentation into different tasks and processes to improve efficiency, accuracy, and speed. We see this trend happening across many functions including the back office, finance, customer success, and more.
There are a multitude of opportunities to create these newer, nimbler, and smarter workflows. Looking at specific functions or departments, SAP SuccessFactors and Workday have been stalwarts of back office management. Today, newer tools such as Moveworks which uses automation and augmentation to speed the time it takes to fix IT issues. Finance and accounting departments are also seeing a significant explosion of new tools to replace the manual usage of PDFs, Excel, and Salesforce. Some of these tools include Tesorio, a Madrona portfolio company, that help finance leadership have better visibility into AR collection and cash forecasting, among other things. Cross-functionally, there are a number of powerhouse automation and augmentation tools that have matured over the past several years and are perfectly developed for new businesses looking to add general automated workflow capabilities to their businesses. UiPath, another Madrona portfolio company, is incredibly powerful in this regard with RPA processes for anything from human resources to legal to healthcare payers.
In Conclusion
These digital-first, collaborative, and smart tools that augment workers' and leadership's ability to collaborate, allow for better management and development of teams, and enable a new kind of leverage via automated and augmented workflows are a necessity now and in the future. Given the rapid shift happening as a result of the "flipped workplace," there is an incredible amount of new opportunities for the tools and platforms of tomorrow to be built today.
The new way of working is here. Let's embrace it together!
Transcript
Erika: [00:00:00] Welcome to Founder and Funded. This is Erika Shaffer with Madrona Venture Group. And we're back for a  podcast that is a continuation of the conversation with Shishir Mehrotra, the CEO and founder of Coda, a company we recently invested in. And they are in the future of work space. And in this discussion with Elisa La Cava and Soma from Madrona,  they talk about the market conditions that made it perfect for Coda and frankly, for several other companies that are in this space to start expanding now. They talk about the all-in-one workspace. The fact that users are much more sophisticated. And how COVID has really impacted the growth or sudden growth as it appears of these companies. It's a really interesting conversation with some great insights, including a reference to fixing your own sink, but not going to Home Depot. And I urge you to listen.
We start off with Elisa asking a question of Shishir.
Elisa La Cava: [00:01:11] Okay. Future of work. We have alluded to this several times so far. but this is a big theme that we definitely believe in at Madrona and obviously Shishir you had an early conviction on this years ago when you founded Coda. And in general, future of work, it's not driven by, but absolutely accelerated by COVID and what we're seeing today and how we've thought about future of work so far is breaking it down into three categories. So the future of the work itself, and then the workforce and the people involved. And then the workplace, the office. So things such as digital first workflows embracing remote work environments. Although you just talked about how you don't like the word remote, which I appreciate, multiplayer collaboration, learning tools, different automation, all of these things are rapidly being innovated on and adopted by a tons of different companies over the past four or five months.
And so we're looking at, what does this look like moving forward? Like for example, some of the tech companies today, Amazon is doing extended work from home through January of 2021. Google just announced that extending through summer of 2021, and then Zillow here in our backyard in Seattle, just announced today that they're offering flexibility for most employees to work from home indefinitely.
So we're seeing some huge, serious shifts. And along the way, habits are forming and new norms of business are hardening. Just wanted to get your sense on some of the enduring repercussions of this work from home lifestyle that we're having now in terms of how businesses will continue, but also, how do you think they'll adjust once we have a vaccine, how much snapback will there be towards this previous life we all lived versus what we're getting used to today?
Shishir Mehrotra: [00:03:06] It's a great question. I like that. I like the framework workforce workplace. I like that. And maybe we can take them in reverse order. I think the, how much snapback will we see one observation at Coda we've had about 10% of the employee base move, their physical homes and the last four months that we've been in this process.
and, yeah, it's, I don't know. I actually, I have no idea what the status is for others. Yeah. I know that, for many people they looked up and said, Hey, I'm, working from home. It seems to be working anyway. And I'd rather live closer to family or live closer to, a friend or a family member or maybe my spouse's job is taking me somewhere or there's lots of reasons why people do that?
My co founder moved to Idaho. He lives on a ranch there, which to me sounds like a total pain in the butt, but to his family, they absolutely love it.  And so I think will it snap back. I think some portion of it won't be possible. It is clearly the case that many of these companies in this period who've now hired remotely, onboarded remotely.
We all now have employees that we've never met in person and it's going to be super hard. I was thinking about. I do this new hire orientation, with every new batch of employees and as going to the new batch. And I realized as I was starting to call us, I have no idea where these people live.
Like I forgot to ask, like it, it just didn't seem to, didn't seem to be relevant. and a couple of the people said, I live here now, but I think I'm moving here next. and it was like, it wasn't like location is going to become more transient. So I think in terms of the, maybe this is the workforce.
A piece of this, not only do I think people will see more distributed teams. I think those people are going to start making life choices differently and if you just think about how much of our lives are shaped by being close to work. The all sorts of choices come out of that and the way schools work and the way houses work.
And I think that being uncoupled, the number of relationships that breakup when one of the spouses has to be one of the partners has to move, because of their work or so on. All of those things are not really good for society. People who are forced to spend all their money on housing, when their income can't necessarily support it.
Cause they have no easy way to move to the right place. There's a lot of badness to that. So I think we're headed to that will be all permanent. And I don't think it's going to be easy to snap back and I think that's a good thing. I think the workplace maybe to go to your third one. I think we're going to see workplaces that form a very different function for people. We were talking a little bit about why Coda is distributed and so on. I gave this principle, I think the distributed companies that do this well, lean into the pros because those, the pros are being distributed.
Make them a better company, even when they're centralized, just to give like an easy, or maybe a pithy way to say this is. I think today you'll a very frequent phrase will be something like I come into work for the important meetings I had and I think that's going to be reversed. And I think what we're going to find is the important meetings are actually the ones where you can give the best tools and the best utilities to be able to manage them distributed and were actually really important to be able to do them in a timely way.
So waiting for everybody to be in person is going to make no sense. And we can all get, we can all get together or get on a video conference so on. We can use tools like Coda and so on to be able to, solicit opinions, understand what people are feeling and you can structure those things. The thing you can't do very easily when you're remote is actually the less important things and the team building and the bonding, it's an, all the basics of what allows us to work together as humans.
And I think what we're going to find is that the times you get the team together. We do something at Coda. We've done it since the start is, we get the entire company together four times a year. At Google, as a team got bigger it got down to two times a year, but the Coda we've been able to do it four times a year.
And, we timed them around hackathons. And so we get the team together. The whole company does a hackathon. Everybody intermixes, you work on a team of people that you've never really worked with before, you build a new thing. You're in creative mode. We do some form of fun bonding activities as part of that, we went to this blacksmith shop and we all made um, what are those things? We made bottle openers and, we've done all sorts of fun things,
And interestingly, as we've been remote and everybody's been distributed in the way we are now. Now the thing we miss is all getting together for the board meeting or for the staff meeting or so on, the thing we miss is, man, it really sucks to have hackathons be distributed. And so I think we're going to find that, workforce is gonna spread all over the place and the workplace is going to be the place we come together.
For those less important things. And I think finding the right reasons to do that in the right excuses to do that, I think will be really important. So I think that's interesting, changes your way of thinking about the office space and how many desks do I need and what's the role of that.
And I think we're going to see a lot of changes there. And I think if I go back to the first one, the future of work, I think the big shift that'll happen. Is I think that, and this is maybe leaning a little bit into Coda. We talk a lot about, as part of the Coda mission, we talk about what we call the maker generation and the, maybe I'll step back for a moment and just explain what I mean by that.
So I joined YouTube in 2008. The first time I had to give a public talk about YouTube was early 2009. I gave a talk in New York where I was asked to talk about the future of YouTube. And I use this line that I ended up using a lot over the course of the next decade, but this line that was, at the time, somewhat new.
And I said, online video is going to do to cable what cable did to broadcast. And we're going to go from three channels to 300 channels to 3 million channels. And this is 2009 and I almost got laughed out of the room. People looked at it and said, what are you talking about? Like this site, you have to remember this timeframe YouTubes competition was seen as Flickr. It was seen as MySpace like that. That's who we were in competition with. I get up and I talk about, online video is going to do to cable what cable did to broadcast and people's view of it was how could you possibly compare this site where people post pictures of their cat doing stupid things to Disney and ESPN like that seems nonsensical.
And of course now when I make that statement, everybody nods their heads and says that's of course exactly what happened. and, online video did the cable, what cable did to broadcast. We went from a three channels to 300 channels to 3 million channels. So the thing that people missed in that and that arc was they underestimated human ingenuity.
And the people's presumption was in order to be a great, content producer. You have to live in LA and you have to go to USC film school. There's all these Gates that were put in place of what it is took to make content that was at this point, this caliber. So I get asked a lot about, and sometimes people ask me, how'd you go from YouTube to Coda?
They seem like so different. Like one's a big consumer product, in the media space and Coda feels like so different in the productivity space. Like in my head, it's a completely linear shot. It's exactly. I'm always working on an extension of the same mission because in my view, what we're doing with Coda is we're going to do to software.
What YouTube did to  video, and we're going to see the same thing happen. And it's the same almost seems like the same level of craziness when I say that and I say the next Salesforce. So I'm like, where are those? What is going to happen in the next generation of those companies?
I think they're going to be formed by people that don't feel at all like today's software developers. And we're going to see where we are in that arc of broadcast cable, online video, we are in that cable generation of software. And, we had the broadcast generation that was, you used to buy SAP and you bought the 400 modules of SAP and it ran everything in your entire enterprise.
And right now we have thousands of SaaS apps and we have 4 million apps in the app, the store, and it seems like that's enough. Like, why would you need one of the 300 cable channels? Why would you possibly need more than the 10,000 apps we have in the 4 million apps we have in the app store? And I think when I hear that, all I hear is you're misunderstanding the potential of these makers.
And so I think these people are going to end up building things that are going to surprise us. They're going to often feel small in their initial purpose, but in aggregate, they're going to, they're going to add up to two a lot more than that. And so that's why, and I think that's all part of the same thing.
People are gonna live where they want, they're going to come into work when it's not important, not when, not for the important meeting and they're  not going to be handed tools. They're going to craft all the tools that they use to do their job and to run their families and so on.
And I do that as all one continuous trend is we're going to see a great empowering of, of the world's population.
Elisa La Cava: [00:11:27] That was beautifully put I'm floored after this is published. I'm going to go back and listen to that again, because he just said so much in one condensed piece.
I love it. We should slow it down for our listeners. I, you struck me, when we think about this next gen and future of work, or really even future of life, what are some of these. Favorite tools that you use or next gen tools that you use either on your computer or your phone, other than Coda, of course, to get things done.
Do life today, do work today, do work tomorrow, do life tomorrow.
Shishir Mehrotra: It's a great question. I was commenting to my, to my daughter. She said, you've worked at three companies in a row. where 90% of the tools you use are made by the company you work at is Microsoft, Google, Coda. So it's a big change.
Actually, I remember going from Microsoft to Google and thinking, how am I going to give up outlook and Excel and so on? And it was actually like high on my list. It's what am I going to do with all these new products? And, and nowadays I watched people join Coda and they go through this process of what you really do all of that and Coda like that.
So I think you'd probably be surprised at how much we do in Coda and run much of the company that way and much of our lives that way. That said, I think, of course I have lots of favorite products and I'm a product lover at heart. And I get to, sometimes even participate as an investor advisor.
So on, in different products. Let's see a few that I think I could mention one that came to mind immediately as a tool called Figma. Figma is a, for people who don't know, it's an online design tool. It's basically like Google docs meets Photoshop or Google docs meets Sketch. And I think, I think it's a really awesome tool.
It turned out that we've been using them actually since, since about 2015. And I didn't know this at the time, but Dylan told me later is apparently we were their first customer. And so they kinda got mad at him when he told me that I thought everybody was using Figma, but that's okay.
But it's a great example of a tool that is built cloud first web first and with a different set of modalities. So that's one example. I'll pick one in a very different space. I'm a pretty loyal Superhuman user, Superhuman, a new email client and a, probably not surprising a power user of email.
And I expect a lot of my software there. And I think Raul and team have done a really nice job crafting a great piece of software, for rethinking an experience that we mostly have, I've seen stagnate for a long time. So those are a couple that I think get a lot of usage out of me.
Soma: [00:13:55] That's great Shishir.
You had mentioned in one of your earlier comments that, in the last, say three decades or four decades, the core metaphor for the productivity tools that the world is used to hasn't changed much. But I wouldn't say from a different perspective, particularly the last few years, there's been a tremendous resurgence of innovation in the productivity tool space.
You mentioned Figma, you mentioned Superhuman. I can talk about Smartsheet. I can talk about Apptable. I can talk about Notion. I can talk about Coda. There's all these sort of tools and companies that have trained to reimagine what productivity could look like in today's day and age.
Okay, among all these sort of tools and know the competitive landscape, what do you see as Coda's unique value proposition both today, but more important in the future, as you think about all the future of work constructs that we've been talking about for a little while now.
Shishir Mehrotra: [00:14:48] Yeah. Just to reflect on the first part of the observation for a moment.
It really feels like a Renaissance of tools.  I'm not always sure why that happens, that all of a sudden, there was a set of social network started at the same time. And those, it's the world kind of lines up that way and some of it is ecosystem shifts. Yes.
Some of it is like a lot of people come to the same conclusion, the same time in this case, I think. the cloud is clearly a part of it and that, the fact that everything can actually be built web first and so on allows for a new class of tools to emerge. But that isn't that new. Some of these things could have been built earlier.
I think a lot of it is, the ways teams are operating has changed, an empowerment culture is different and the same, the same metaphor I just gave of makers building their tools. And so on would have sounded terrifying a few years back. And now it seems like somewhere between obvious and empowering, as you think about, as you think about teams, and so I think some of this like cultural shift, I think that sometimes some mechanical shifts, like I think one big benefit that has helped Coda a lot is the shift away from file formats. It is really important if that kept a lock on being able to innovate in the productivity space for a long time.
If you look back at 40 years of innovation there, everybody, there had to be backwards compatible with the last player. Because they had to be able to import and export with a lot from the last player. And that was like a key piece of why you think Apple, for example, Apple built Numbers, Pages and Keynote.
Three of, I think actually, some of the most interesting innovations in the space and that each of those products did things a little bit differently, and none of them really took. And that is, in my mind, the reason it's obvious if you use Numbers and you built a spreadsheet of numbers, you had to know when you sent to someone that they not only had numbers, but they had a Mac.
And it was like very hard to guarantee that for, is that okay? What do I do? I go use Excel. And you fall backwards into these things. So I think there's, these moments of Renaissance are often like a collision of different forces all happen at once and we're used to the web and we're ready for empowerment, and we're not stuck with this file formats.
We don't have to be backwards compatible and so on. And now you can start again and now you can think fresh. So our view of the world and what's unique about our perspective. And, I think, I think it's working so far, we use this phrase a lot that we believe anyone can make a doc as powerful as an app.
You can break that into two parts and talk about the doc part in the app part. And you'll get to what are interesting. opportunity is, but also what are, what the interesting product challenges Coda starts as a document it's as familiar as you can get. It's a blinking cursor blank screen.
If you've ever used anything from Word and Notepad to Google docs. You probably immediately know how to use Coda and open it up, start taking notes for your meeting, having one on one with your boss, whatever you might need. And if people want to know where the name Coda comes from, if you spell it backwards, it's just a doc.
and this is super important for how we think about a Coda. I think I use the analogy a lot. I call it the Home Depot analogy, which is, think about last time, something, sometime something broke in your house and what does everybody's first instinct? What do they do? They go, and they get whatever's in their toolbox and they go try to fix it.
And before you know it, you've got a screwdriver down your drain. And what you probably should have done has gone to Home Depot and get the proper tool for the job. But you didn't do that. You use the tool that was right next to you and you just made it work. And if you think about that and you say you didn't go back to my observations for Coda, we say that the world runs on docs, not apps.
Why does the world run on docs not apps? And the answers sometimes, but usually the answer is, I started with the doc and I just never stopped. And, before I knew it, my use case grew and grew and grew. And that idea of unbounded expansion is a thing that we lean heavily into is we're going to start, with as simple, a metaphor as possible.
And one that is correct slightly intuitive, and then we'll let you discover over time how that can expand and how that can grow. And so I think that's one really important part of code his approach is a very familiar, starting point a document. that can grow with you at the other end of the spectrum.
We say anyone can make a doc as powerful as an app, and you can take the building blocks of Coda and you can gradually build anything with it. The building block metaphor is a very powerful to me. I love Legos. My daughters are on this Lego robotics team.
They've actually gone, they placed in the world championships two out of the last four years. This year, they couldn't go because COVID. And I just love Legos. it's the history of that product is just amazing. And the precision of which they're built and pieces that were made in the 1960s still fit with the pieces that are made, today.
And it fit exactly what like 10 micron precision, and, and the reason they're amazing is each piece is individually, Powerful understandable so on, but it's how they fit together that is really amazing. And so our viewpoint on Coda is it's a familiar document and anybody can get started and can get moving, but its building blocks are intentionally constructed so that they fit well together.
And as you learn one concept and then you learn concept A and then you learn concept B and then you don't learn a concept C what you learn is A and B work together and now you can build something that has a multiplying effect. That I think is if you talk to our users and especially get to users who are really in love with Coda, what they'll talk about this feeling of opportunity, this feeling of I can do anything and that feeling of empowerment and so on. And I love that feeling if I think about the two things that is unique in our approach, you could make a doc as powerful as an app. It's we have to be as simple as a doc, as familiar as a doc. And we have to have the building blocks that allow you to build anything that you can imagine. And that's two parts of our philosophy.
Soma: [00:20:17] That's great. That's a succinct way of describing like what, what is unique about Coda and more importantly, why we are excited to be part of the Coda journey. The world and if I look at the world today, on the one hand you got established companies like Microsoft and Google that have got a like meaningful play in the productivity tool space.
And then you've got the new age companies, like Coda and Notion, Figma  and things like that are all playing in the productivity tool space. If you take out your crystal ball and think about Hey, what does the world look like from a productivity tool space in the next three years, in the next five years, in the next 10 years, how do you think the world is going to reimagine the space and what can consumers expect?
Shishir Mehrotra: [00:20:59] That's a great question and I'll, I'll try not to give an entirely Coda biased view of the answer. In any industry that has been stagnant for a long time, the level of innovation can often be astounding and pick an old space that you and I have worked in like the database space.
It was years of Cod wrote his book in the 1970s and every database did the exact same thing for 30 years and the idea of a no SQL database. And so it's like unheard of, and now we have like new companies forming in this space all the time and things like Snowflake and so on are all coming out.
And so I think sometimes once the dam breaks and you say, Hey, you can do a different, we'll probably see things that we can't imagine. And so this sort of, that's my escape hatch answer. I don't know. I think there's, I think we're going to see some things. I'm not sure I can picture them all. There's a few things I do think we'll see if I had to pick two themes.
One is, I think the all-in-one workspace, the all-in-one doc. I do think we're going to see the traditional boundaries, go away. And I, if you asked today, if you ask a user today, Okay. You use office, what's your most frustrating moment? A lot of times it will be the new doc moment.
It's the, I'm starting this thing. Is this a document? Is this a spreadsheet? Is this a presentation? I don't know. I'm pretty sure we have to present it to my boss at some point. So I guess it should be a presentation, but I'm pretty sure I need to do some calculations. So maybe it should be a spreadsheet, but actually I want to write my thoughts out and no, maybe it should be a doc and now you're stuck and you can't really, you can't really pick.
It's a very artificial way to look at the world. and it's if you look historically, the reason is because every one of those products was built with a goal of replacing a physical artifact with a digital metaphor. And we were replacing a typewriter, the professor's slides and the, and the accountant's ledger.
And that's nobody has any idea. My kids have never used a typewriter and I have no idea what an accountant's ledger is or what an actual slide is. Those are not terms that are important. And so I think one view of it is I think we're going to see a convergence of tools. And maybe back to your question on bundling and so on, I don't think people want those boundaries and if you can find ways to seamlessly blend them, then then I think that will become part of the expectation.
That's one important thing.
And then the other one I think is I think we're going to see tools with a more sophisticated view of their users. And yeah, what I mean by that is the world oscillates between treating our users and our, our customers, they're helpless. And our job is to hand you things that, don't let you make any mistakes and we'll never let you break anything.
And you can only do it this one way. And so on. I've found the perfect way to do it. I think we're going to see an oscillation back and we're going to see tools that embrace this thing. I call the maker generation. We're going to see tools that expect to be customized, expect to be integrated, expect to be, brought to life in a different way.
And I, I think if you think about building a company these days, I think it leads to a completely different model for how you approach software deployments and so on. A lot of times we classify companies as either being, top-down sold or bottoms up sold. And like the top down sell sold products are, I build a product, I have the best way to run an HR team and I have the best way to run your finance organization.
And I just, the way I sell it is I find the vice president of whatever that division is and I bombard their inbox and I hope and hope that they call me back and try my product and I can give them a demo and so on. And that's one class company and it's a totally different class of companies that starts with the, every user and says, I'm going to, you're going to use Dropbox because you're storing your pictures for your family, and then you're going to gradually bring it into your workplace and so on.
And this, the true bottoms up products, I think we're seeking to see a generation of products that I call maker first. And now you are looking for an influential person, but their influence isn't defined by their job title. Their influence is defined by the way they operate in their team. And I think if you ask people, who are the makers and your team, and, interestingly, like people will answer the question very fast.
And they'll say, Oh yeah, who's the person that plans the camping trip or plans that figures out how to do the, the task tracking for this new project or, in your household, who is the one that the plants and explication, an interesting observation is, it could easily be the CEO.
It could be the executive assistant. It could be the sales person. It could be the sales leader. It could be, the parent or the kid. It could be the teacher or the student. This who is the maker is like really challenging to find. And I think right now, like all these companies battle to get into the VP of HR is inbox.
And all of a sudden, we're all going to battle call to get in front of this person who is the software developer of the future. And this is the person. And then even, code, obviously this is a big piece of our product is designed for that person, but even products that are not necessarily. Obviously designed for that person are going to find that their ability to be successful is going to be that way.
Picks them up, brings our product to life, integrates it with the right systems at their workplace, recrafts the workflow to fit in with how the team is working figures out their use case that really justifies itself it's deployment and then brings it to life in a company. I think we're gonna see lots of innovation, dam is broken.
I think, I think traditional boundaries will get broken down and I think that we're going to see companies that, sell maker first, as being much more successful.
Soma: [00:26:14] Shishir, I can probably keep talking to you for the next 14 hours at least because you're hit a fascinating guy with a lot of great sort of perspectives and comments.
But I do want to be respectful of your time and, it's been an awesome conversation. And, thank you for sharing your perspectives and feedback on a variety of topics. It's been a pleasure to host you on the Madrona Founded and Funded podcast series. So thank you for taking the time and being here with us.
Shishir Mehrotra: [00:26:42] All right. Thank you. This was a lot of fun, lots of great questions and a great exploration.
Soma: Thank you.
Erika: [00:26:50] thanks for joining us on Founded and Funded. Please continue to tune in and send us feedback. If you want to send feedback directly to me, I'm erika(Replace this parenthesis with the @ sign)madrona.com. That's E R I K A at madrona.com. I'd love to hear from you. Thank you and talk soon.
Investing in Low Code No Code Development Platforms
This is the third in our series describing our investment themes for 2020 and beyond.
Software is eating the world, but today, most organizations have a limit on how quickly they can build software. While teams want to automate processes, get insights from their data, and build better solutions to problems, there are simply not enough people who can write software to do these things.
At Madrona, we believe low code and no code development platforms unlock new opportunities for people and companies around the world to accelerate the promise of "software eating the world" by (1) helping experts work more effectively and (2) giving more people the ability to write software.
(click into the image for full screen)
We think there are three major trends driving the adoption of these low code and no code platforms:
Companies want to move faster, increase productivity, and reduce costs.
In today's business environment, companies are shifting traditional 'development' work from IT and engineering teams into line of business teams. These teams want platforms that allow them to do their jobs without requiring engineering cycles.
Cloud-native apps make it cheaper and easier to build
New application delivery models are making it easier than ever before to build powerful, customizable software. Not only are cloud-based applications cheaper to get off the ground, they also make it easier to connect to other apps, services, and databases.
There are more "makers" than ever before
There is a generational shift underway in the technology world, and software "users" today have both higher expectations and more "coding" fluency than ever before. Users expect to leverage software as a flexible tool to suit their needs, and they are willing to spend time customizing tools for their individual use cases.
These trends are creating an inflection point in the adoption of low code and no code platforms that will drive new opportunities for makers, startups, and enterprises. We have already seen each of the major cloud providers bring low code products to market (Microsoft PowerApps, Amazon Honeycode, and Google AppSheet), and we are excited to see more innovation from startups as well.
Types of Low Code and No Code Platforms
We take a broad view of low code and no code platforms as products that (1) help experts work more effectively and/or (2) give more people the ability to write software.  We take this broad view because we believe this is a massive technology trend that will affect every "horizontal" and "vertical" software market.
However, to help us think through the different opportunities, we like to categorize products as horizontal point solutions, horizontal full stack solutions, and vertical platforms (which may also be either point solutions or full stack solutions.)
The distinctions between these categories are very blurry, and many point solutions evolve into full stack solutions over time, and many full stack solutions are often better at one piece of the application development lifecycle. But these categories help us understand the types of customer pain points and workflows that each product is trying to solve.
Horizontal Platforms
We like to think of the "application stack" for low code and no code platforms in three parts:
The Interface Layer – The interface layer is the end-user facing part of a low code application that is typically used to either input data (e.g., better forms or data collection tools) or visualize data and outputs (through charts, apps, etc.)
The Data Flow Layer – The data flow layer handles the basic create, read, update, and delete operations to the database in addition to handling business logic and rules and connecting to third party services and data
The "Database" Layer – The "database" for a low code application can range from a Google sheet to a MongoDB Atlas instance. We think of the "database" for a low code app as the key system of record that the interface and data flow layers are interacting with
(click image for full screen)
When we take a closer look at a market map of horizontal low code and no code platforms, we can see that the lines between different types of solutions is very blurry. Companies operate between multiple layers of the stack, and while we see some distinctions between companies that focus on internal applications vs. external applications, the lines are very fluid.
Some of the key opportunities we see for horizontal companies are:
Automate workflows that sit between engineering teams and other functional or business teams – Tableau is one of the best examples of this type of opportunity. Business teams want to have real-time data on performance, but the need to ask engineering teams to constantly make small changes to data queries and refresh dashboards has created an entire industry around low code solutions for business intelligence
Build more functionality into familiar interfaces – Coda is an interesting example of a company that uses "familiar" interfaces like Word docs and Excel formulas to create a new type of doc that can have app-like functionality. By starting with familiar interfaces, it is easier to teach users how to "code" in a low code or no code setting
Build horizontal products with a vertical GTM focus – Unqork offers low code solutions for forms and workflows that connect to legacy databases. Their initial GTM approach was to focus on selling to financial services firms, but they were able to keep their product flexible enough to work in other industries such as government, real estate, and education
Vertical Platforms
Historically, many of the most successful low code platforms started with a very narrow use case, and as they became more powerful, they expanded beyond what their original intended use. For example, Epic Games' Unreal Engine was originally built as the game engine for a first party game. Eventually, the team decided it could be more valuable as a game engine for other game developers, and now it is often used as a tool to for movie visual effects and AR/VR app development.
We are very interested in these purpose-built platforms because they typically start with a specific customer pain point in mind, and this helps drive focus in the early days of getting a company off the ground. Over time, as markets grow and new opportunities arise, they also create the potential for game-changing companies – like Epic or Unity.
Some of the verticals that we think are particularly interesting right now for low code and no code applications are ecommerce, data science and machine learning, and infrastructure. We picked one industry vertical in ecommerce to illustrate vertical specific solutions, but we see that trend in other verticals as well.
Ecommerce
Within the ecommerce vertical, there are several opportunities for new startups to create new products based on the broad ecommerce value chain components. The broadest opportunity – where Shopify is already the clear leader – is a service to create end-to-end ecommerce stores and sites from scratch.
Shopify is the leader in this segment today, but we think there are several parts of the market that are underserved by Shopify's current product. For example, we would love to see a company offer a seamless omnichannel commerce solution powered by a low code backend. We also think there will be companies that can build large businesses around category-specific services like frozen fulfillment, CPG, subscription, or alcohol.
For other pieces of the value chain, we see opportunities for companies to create better consumer-focused experiences, deploy custom functionality such as chat or checkout in an existing site, and offering better analytics and planning tools to existing stores and platforms.
Data Science and Machine Learning
Data science and machine learning is one of the fastest growing parts of the technology world, and this is a market with a clear need for tools that make it easier for more people to take advantage of the latest developments in machine learning research. For this market, we take a customer-centric approach to thinking about the user profiles of different types of data science "practitioners."
The first category of users is data scientists and ML engineers who are familiar with the existing tools. These users already have established tool chains and workflows, and they are more comfortable working in code, so may find low code and no code tools less flexible than code-driven tools. One key opportunity for these users is tools to assist with data wrangling and ML Ops, which are the less enjoyable parts of their work today.
The next category of users is software engineers, who are comfortable writing code, but may not have a background in data science and machine learning. For these users, there are several tools that provide an onboarding ramp to data science, but they may prefer to use "high code" tools over time.
The last category of users is non-technical business users who do not write code today and also may not understand fundamental data science concepts. For these users, we believe there is a large opportunity to give them the tools to learn more about machine learning and apply ML techniques to their work. Today, we see tools that strive to support a myriad of different analytical problems.  However, we think applications that focus on specific problems such as LTV prediction, churn prediction, or fraud detection will be easier to adopt by business users. The key challenge will be integrating the machine learning services into an existing process or workflow to make insights and recommendations effective.
Infrastructure
Unlike several of the other verticals we discussed, this is a category where most of the tools are built for software developers. Some of the key customer pain points that we see companies solving in this space include helping developers quickly set up a back end "as a service" for a new application, automating DevOps workflows, and building API gateways to connect applications.
Companies like Busywork and Darklang are building "backend-as-a-service" platforms to help front end developers and full stack developers quickly set up backend systems, in order to reduce the complexity and cost of building distributed application backends. Instead of building these systems themselves, companies can use a service to get something up and running quickly. Another example of a "backend-as-a-service" offering is a product like Auth0, which allows developers to quickly build authentication and authorization into their applications.
Another common development paradigm we are seeing more and more frequently is leveraging best-of-breed services from multiple third parties in a single application. One company that helps with this is Temporal.io, which is an open source workflow engine based on the Cadence OSS project from Uber. This allows developers to focus their time on writing business code, rather than the "glue" to piece different services together.
Conclusion
Digital transformation is happening faster than ever before, and we believe one of the major drivers of the next wave of digital transformation will be the transformation of software from static databases to dynamic applications that users can customize and build themselves. Over the next decade, low code and no code systems will evolve from separate systems to becoming a core design philosophy of software systems, and we are excited to meet with companies and entrepreneurs who share this vision!
The Remaking of Enterprise Infrastructure – The Sequel
"We always overestimate the change that will occur in the next two years and underestimate the change that will occur in the next ten. Don't let yourself be lulled into inaction." – Bill Gates, The Road Ahead
Just over a year ago, we wrote about how enterprise infrastructure was being reimagined and remade, driven by the rapid adoption of cloud computing and rise of ML-driven applications. We had postulated that the biggest trends driving the next generation of enterprise software infrastructure would be (a) cloud-native applications across hybrid clouds, (b) abstraction/automation of infrastructure, (c) specialized hardware and hardware-optimized software, and (d) open source software.
Since then, we have witnessed several of those trends accelerating while others are taking longer to gain adoption. The COVID-19 pandemic over recent months, in particular, has arguably accelerated enterprises multiple years down evolutionary paths they were already on – digital transformation, move to the cloud for business agility, and a perimeter-less enterprise. Work and investments in these areas have moved from initiatives to imperatives, balanced with macroeconomic realities and the headwind of widespread spending cuts. Against that backdrop, today we again take stock of where next-generation infrastructure is headed, recapping which trends we feel are accelerating, which are emerging, and which are stalling – all through the lens of customer problems that create opportunities for entrepreneurs.
Next-generation enterprise infrastructure, as we show in the figure above, will be driven by major business needs including usability, control, simplification, and efficiency across increasingly diverse, hybrid environments and evolve along the four dimensions of (1) cloud native software services, (2) developer experiences, (3) AI/ML infrastructure, and  (4) vertical specific infrastructure.  We dive into these four areas, and their respective components, in the rather lengthy post below.  We hope some of you will read the whole thing, and others can jump to their area of interest!
As we have noted in the past, below are a few "blueprints" as we look for the next billion-dollar company in enterprise infrastructure. As we continue to meet with amazing founders who surprise and challenge us with their unique insights and bold visions, we continue to refine and recalibrate our thinking. What are we overlooking? What do you disagree with? Where are we early?  Where are we late? We'd love to hear your thoughts. Let's keep the dialogue going!
Cloud Native Software and Services
Cloud native technologies and applications continue to be the biggest innovation wave in enterprise infrastructure and will remain so for the foreseeable future. As 451 Research and others point out, "… the journey to cloud-native has been embraced widely as a strategic imperative. The C-suite points to cloud-native as a weapon it will bring to the fight against variables such as uncertainty and rapidly changing market conditions. This viewpoint was born prior to COVID-19 – which brings all those variables in spades. As this crisis passes, and those who survive plan for the next global pandemic, there are many important reasons to include cloud-native at the core of IT readiness."[1]
However, enterprises that have begun to adopt technologies such as containers, Kubernetes, and microservices are quickly confronted with a new wave of complexity that few engineers in their organization are equipped to tackle. This is producing a second wave of opportunity to ease this adoption path.
Hybrid and Multi-cloud Management
We highlighted last year that we are now in a "hybrid cloud forever" world. Whether workloads run in a hyperscale public cloud region or on-premises, enterprises will adopt a "cloud model" for how they manage these applications and infrastructure. We are seeing the forces driving such multi-site and multi-cloud operations continuing to accelerate. While AWS remains the leader, both Azure and Google are adding new data centers around the world and expanding support for on-premises applications. Azure has gained significant ground with a growing number of services that are production-ready, and Google has invested heavily in expanding their enterprise sales and service capabilities while continuing to offer best-in-class ML services for areas such as vision, speech, and Tensorflow. Azure and Google continue to close the gaps and are often preferable to AWS in situations where enterprises must comply with regulatory and compliance directives for data residency and need to account for possible changes in strategic direction that may require migrating their applications to different cloud providers.
These compliance and data residency considerations are leading organizations to invest in skills and tools for building applications that are easily portable, which improves deployment agility and reduces the risk of vendor lock-in. This creates new sets of challenges in operating applications reliably across varying cloud environments and in ensuring security, governance, and compliance with internal and external policies. In 2019, we invested in MontyCloud which helps companies address the Day 2 operational complexities of multi-cloud environments. We continue to see more opportunities in hybrid and multi-cloud management as regulatory guidelines continue to evolve and organizations emerge from the early stages of executing the shift.
Automated Infrastructure
Automated infrastructure management has been a key enabler for organizations that need to operate in varying cloud and on-premises environments. As containers have grown mainstream, container orchestration with Kubernetes is becoming the most common enterprise choice for operating complex applications. Combining version-controlled configuration and deployment files with operational stability based on control loops has enabled teams to effectively and simultaneously embrace devops and automation while building applications that are portable across on-premises and multi-cloud environments. We invested in Pulumi, which allows organizations to use their programming language of choice in place of Kubernetes YAML files or other domain specific languages, further enabling a unified programming interface with the same development workflows and automated pipelines that development teams are already familiar with.
Machine Learning continues to promise automation of capacity management, failover and resiliency, security, and cost optimization. We see further innovation in ML-powered automation services that will allow developers to focus on applications rather than infrastructure monitoring while enabling IT organizations to identify vulnerabilities, isolate insecure resources, improve SLAs, and optimize costs. While we are already seeing technologies such as autonomous databases offer the promise of automating index maintenance, performance, and cost tuning, we have yet to see wider innovation in this space. We expect some of these capabilities to be natively offered by the public cloud providers. The opportunity for startups will be to offer a solution that leverages unique data from varying sources, delivering effective controls and mitigation, and supporting multi-cloud and on-premises environments.
Serverless
Serverless remains at the leading edge of automated infrastructure, where developers can focus on business logic without having to automate, update, or monitor infrastructure. This is creating opportunities across multiple application segments, from front end applications gaining richer functionality through APIs to backend systems expanding integrations with event sources and gaining richer built-in business logic to transform data. AWS Lambda continues to lead the charge, lending some of its core concepts and patterns to a range of fast-growing applications. However, migrating traditional enterprise applications to an event-driven serverless design can require enterprises to take a larger than anticipated leap. While several pockets of an organization could be experimenting with serverless applications, we continue to look for signs of broader adoption across the enterprise. New approaches that help serverless more effectively address internal policy and compliance requirements would help grease the skids and increase the adoption for many of these serverless applications. Opportunities exist for new programming languages to make it easier to write more powerful functions along with new approaches for managing persistence and ensuring policy compliance. As applications begin to operate across increasingly diverse locations, distributed databases such as FaunaDB will help address the need to persist state in addition to elastically scaling stateless compute resources in transient serverless environments.  We are more convinced than ever that serverless will grow to be a dominant application architecture over time, but it will not happen overnight and thus far has been developing more slowly than we forecasted.
Security
With the growth of applications across public cloud regions, remote locations, and individual devices, enterprises are already learning new approaches to secure data at rest, define data perimeters, establish secure network paths. The move to working-from-home has accelerated this evolution, not only from a network perspective but also with a proliferation of bring-your-own-devices (BYOD). We are seeing continued and often increasing activity on several fronts:
Securing hardware and devices. Our portfolio company Eclypsium protects against firmware and hardware exploits, helping enterprises deal with the new normal of a distributed workforce and an increasingly risky environment of sophisticated attackers. We expect to see more companies realizing the need for firmware and hardware protection as well as broader opportunities around next generation endpoint protection solutions to support work-from-home, BYOD, and the now perimeter-less enterprise.
Secure computing environments. New virtualization technologies such as Firecracker using languages such as Rust are already delivering security and performance in constrained capacity environments. This is particularly valuable for the next generation of applications designed for low latency interactions with end users around the world. With Web Assembly (WASM), code written in almost any popular language can be compiled into a binary format and executed in a secure sandboxed environment within any modern browser. This can be valuable when optimizing for resource hungry tasks such as processing image or audio streams where Javascript isn't the right tool for the required performance.
Securing data in use. While cryptographic methods can secure data at rest and in motion, these methods alone may be inadequate to protect data in use when it sits unencrypted in system memory. Secure enclaves provide an isolated execution environment that ensures that data is encrypted in memory and decrypted only when being used inside the CPU. This enables scenarios such as processing sensitive data on edge devices and aggregating insights securely back to the cloud.
Data privacy. Automated data privacy remains a challenge for companies of all sizes. GDPR and CCPA has resulted in unicorns such as OneTrust (who just acquired portfolio company Integris) as more countries adopt and implement similar regulations. Organizations around the world across industry verticals will require new workflows and services to store and access critical data as well as address an enduring business priority of understanding various data attributes – where it lives, what it contains, and what policies must apply to various usage patterns.
Securing distributed applications. Traditional approaches to securing applications that were designed for monolithic applications continue to be upended by distributed, microservices-based applications where security vulnerabilities may sit at varying points in the network or component services. Our portfolio company Extrahop's Reveal(x) product exemplifies the value of deeply analyzing network traffic in order to secure applications. We expect to see this market continuing to expand in the future. We believe that companies can turn managing security from a business risk into a competitive advantage by embracing "SecOps." SecOps includes building secure applications from the ground up, using secure protocols with end to end encryption by default, building tools to quickly identify and isolate vulnerabilities when they arise, and modernizing the way teams work together integrating security planning and operations directly into development teams.  We are interested in new companies that further enable this SecOps approach for customers.
Developer Experiences
Rapid Application Development
Where front end and back end components were historically packaged together, we are seeing these components increasingly decoupled to speed up application development and raise productivity of relatively non-technical users.
For example, developers working on simple web applications, such as corporate websites, marketing campaigns, and small private publications that don't require complex backend infrastructure, are already realizing the advantages of automated build and deployment pipelines integrated with hosting services. These automated workflows enable developers to see their updates published immediately and delivered blazingly fast through CDNs in SEO friendly ways. Open source Javascript-based frameworks such as GatsbyJS and Next.js can improve application performance by an order of magnitude by simply generating static HTML/CSS at build time or pre-rendering pages at the server instead of client devices. These improvements in application performance combined with ease of deploying to hosting platforms is empowering millions of front-end developers in building new applications.
Content Management Systems (CMS) that store and present the data for these simple web applications have turned 'headless,' storing and serving data through APIs that can be plugged into different applications across varying channels. This has enabled non-technical users to simply update their corporate website or product and documentation pages without depending on engineers to deploy updates. This points to a related trend of a rapidly growing API ecosystem that can enrich these 'simple' applications with functionality delivered by third party providers.
In fact, workflows (business activities such as processing customer orders, handling payments, adding loyalty points once a purchase is complete, etc.) in modern enterprises are increasingly implemented by calling a set of different (often 3rd-party) services that could be implemented as serverless functions or in other forms. While each service is independent and does not have any context of any other service, business logic dictates the order, timing, data, etc. with which each service should be called. That business logic needs to be implemented somewhere – using code – and the scheduling of each constituent service needs to be done by an orchestration engine. A workflow engine is exactly that – it stores and runs the business logic when triggered by an event and orchestrates the underlying services to fulfill that workflow. Such an engine is essential to build a complex, stateful, distributed application out of a collection of stateless services. The rapidly growing popularity of open source workflow engines such as Cadence (from Uber) is a good testament of this trend and we expect to see much more activity in this space going forward.
Everything as an API
Whether it's a single page application with a mobile front end or a microservice that's part of a complex system, APIs are enabling developers to reuse existing building blocks in different contexts rather than build the same functionality from scratch. "Twilio for X" has become shorthand for businesses that turn a frequently needed service into an easy to use, reliable, and affordable API that can be plugged into any distributed application. While Twilio (SMS), Stripe (payments), Auth0 (authentication), Plaid (fintech) and Sendgrid (emails) are already examples of successful API-focused companies, we continue to see more interesting companies in this area such as daily.co (adds 1-click video chat to any app/site), Sila (Madrona portfolio company providing ACH and other fintech back-end services as an API), and many more. As the API economy grows, so does the need for developers to easily create, query, optimize, meter, and secure these APIs. We are already seeing technologies such as GraphQL driving significant innovation in the API infrastructure and expect to see many more opportunities in this space.
AI/ML Infrastructure
Data Preparation
Data preparation remains the largest drain on productivity in data science today. Merging data from multiple sources, cleansing and normalizing training data, labeling and classifying this data, and compensating for sparse training data are common pain points that we hear from customers and our portfolio companies. Vertical applications that mine unstructured data is a large investment theme and reflected in Madrona investments such as intelligent contract management solution, Lexion, as well as in significant social challenges such as identifying and moderating misleading or toxic online content. Technologies such as Snorkel that help engineers quickly label, augment and structure training datasets hold a lot of promise. Similarly, tools such as Ludwig make it easier to train and test deep learning models for citizen data scientists and developers. These are examples of tools beginning to address the broader need for better and more efficient means of preparing data for effective ML models.
Data Access & Sharing
Another key challenge relates to developing and publishing data catalogs with the parallel challenge of accessing critical data in secure ways. Often superficial policies and access controls limit the extent to which scientists are able to use sensitive data to train their models. At times, the same scientist is unable to reuse the data that they used for a previous model experiment. We see data access patterns differing across different steps in the model development workflow, indicating the need for data catalog solutions that provide built-in access controls as enterprises begin to consolidate data from a rapidly growing set of sources.  This challenge of federating and securing data across organizations while ensuring privacy – whether partners, vendors, industry consortia, or regulatory bodies – is an increasingly important problem that we are observing in industries such as healthcare, financial services, and government.  We see opportunities for new techniques and companies that will arise to enable this new "data economy."
Observability & Explainability
As the use of machine learning models explodes across all facets of our lives, there's an emerging need to monitor and deliver real-time analytics and insights around how a model is performing. Just as a whole industry has grown around APM (application performance management) and observability, we see an analogous need for model observability across the ML pipeline. This will enable companies to increase the speed at which they can tune and troubleshoot their models and diagnose anomalies as they arise without relying on their chief data scientists to root cause issues and explain model behavior. Explaining model behavior may sometimes be straightforward, such as in some medical diagnostic scenarios. In other cases, the need for underlying reasoning could be driven by regulation/compliance, customer requirements, or simply a business need to better understand the results and accuracy of model predictions. So far, explaining model predictions has largely been an academic exercise, though interesting new companies are emerging to operationalize this functionality in production for their customers.
Computer Vision and Video Analytics
The use cases for better, faster, and more accurate computer vision and analysis of video continue to proliferate. The COVID pandemic has highlighted more remote sensing scenarios and the use of robotics in scenarios ranging from cleaning to patient monitoring. Analyzing existing video streams for deep fakes is front and center in consumer consciousness while business scenarios for video analytics in media and manufacturing efficiency are promising new areas. Converting video streams to a visual object database could soon enable 'querying' a video stream for, say, the number of cars that crossed a given intersection between 10:00 to 10:15am.  While entrepreneurs need to ethically navigate the privacy concerns around video analysis, we feel there will be numerous new company opportunities in this area.
Model Optimization for Diverse Hardware
The hyperscale cloud providers continue to release new compute instances and chips optimized for specific workloads, particularly for machine learning. Aiming to realize the desired performance on these specialized instances in any cloud environment or edge location as well as a range of hardware devices, businesses need a path to optimize their models to run efficiently on diverse hardware platforms. We recently invested in an exciting new company, OctoML, that builds on Apache TVM (an open source project created by OctoML's founders), offering an end to end compiler stack for models written in Keras, MXNet, PyTorch, TensorFlow, and other popular machine learning frameworks. We continue to believe that hardware advances in this space will create new investment opportunities for applications across domains such as medical imaging, genomics, video analytics, and rich edge applications.
Vertical-specific Infrastructure
The Impact of 5G
Major wireless providers have begun rolling out 5G services while cloud providers such as AWS (with Wavelength) and Azure ($1B+ acquisitions of Affirmed Networks and Metaswitch) have been investing in supporting software services. Investments in next generation telecom infrastructure could provide significant opportunities for operators to move to virtual network appliances that previously required specialized hardware devices as well as expensive operations and support systems to provision these services. Further, the greater bandwidth and software-defined network infrastructure being built for 5G should create a variety of new opportunities for startups such as (a) network management for enterprises including converged WiFi/5G networks, (b) the harnessing and orchestration of new data (what will be connected and measured that never has before?), (c) new vertical applications and/or new business models for existing apps, and (d) addressing global issues of compatibility, coordination, and regulation.  Like previous wireless network standard upgrades, the full move to 5G and its impacts will undoubtedly take a number of years to be fully realized.  That being said, given current rollouts in key geographies, we expect the software ecosystem around 5G to coalesce fairly rapidly, creating new company opportunities in both the near and medium term.
Continued Proliferation of IoT
Relatedly, we expect 5G to push the wave of digitization beyond the inherently data-rich industries such as financial services and into more industrialized sectors such as manufacturing and agriculture. The Internet of Things (IoT) will capture the data in these sectors and is likely to result in billions of sensors being attached to a variety of machines. Earlier this year we invested in Esper.io that helps developers manage intelligent IoT devices, extending the type of DevOps functionality that exists in the cloud to any edge device with a UI, which are increasingly Android-based. Industrial IoT also continues to emerge into the mainstream with manufacturing companies investing in ML and other analytics solutions after years of discussion. We think companies taking a vertical approach and providing applications tailored to the specific need of a certain industry will grow most quickly.
Vertical-Specific Hardware+Software
We are also seeing several verticals requiring specialized hardware for key business functions. For example, electronic trade execution services must provide deterministic responses to orders placed within a small window of time. In addition to requiring hardware-based time sync across the network, participants often use specialized hardware including FPGAs to execute their algorithms. FPGAs are also common in high speed digital telecom systems for packet processing and switching functions. Similarly, FPGA-based solutions are being adopted across healthcare research disciplines.  FPGA's can accelerate identifying matches between experimental data and possible peptides or modified peptides that can be evaluated in near real time, enabling deeper investigation, faster discovery, and more effective diagnostics to improve healthcare outcomes. We are realizing that a long tail of such applications across verticals would benefit from a cloud-based "hardware-as-a-service" that offers a path for almost every application to run in the cloud.
Business Model Innovation
While this post has been largely organized around business needs that are being met by technology innovations and new product opportunities, we are also interested in investing in companies that take advantage of related business model innovations that these technological advances in enterprise infrastructure have enabled.  For instance, the move to the cloud allows companies to provide consumption-based pricing, self-service models, "as-a-service" versions of products, freemium SKUs, rapid POCs and product trials, and direct reach to end-user developers or operations team members.  We are equally interested in founders and companies that have found new ways to go-to-market and efficiently identify and reach customers.
Relatedly, the continued adoption of open source as the predominant software licensing approach for enterprise infrastructure has created new opportunities for business model innovation, significantly evolving the traditional "paid support" model for open source to open core and "run it for you" approaches.  Enterprises are increasingly demanding an open source option because of the typical benefits of lower TCO and control.  Developers (and vendors) love open source because of the bottoms-up adoption that creates validation and virality. At the same time, the bigger platforms (cloud providers) are embracing open source technologies on their platform often in a manner that provides an inherent tension with commercial companies built around those same open source technologies.  We continue to strongly believe that having a differentiated, unique value proposition on top of an open source project is critical for a commercial company to be built.  It is that differentiated value proposition that ultimately creates a strong moat and defensibility from the platform companies supporting open source technologies on their stack.  We anticipate that all these factors, plus this intrigue of heightened tensions between hyperscale clouds and open source vendors, will add up to continued opportunity in the dynamic world of open source in the years to come.
[1] 451 Research, April 9, 2020, "COVID-19: Cloud-native impacts."  Brian Partridge, William Fellows, et. al.
Our Investment In Fauna, The Data API For Client-Serverless Applications
Today we are announcing our investment in Fauna.
We believe that the next generation of applications will be serverless. Those applications can be completely new, "greenfield" applications – like a dynamic Jamstack web application, or they can be new functionality that is added to an existing application or service but leverages a rich mobile or web client with a serverless back end. We think of this model of development as the "Client-Serverless" model, and this represents the 4th generation of application architectures.
Fauna helps developers to simplify code, reduce (development and operational) costs and ship faster by replacing their data infrastructure with a single serverless API that is easy to use, maintenance-free, yet full-featured. Fauna is the data API for Client-Serverless applications.
As computing platforms evolve, new opportunities for developer and application platform products are created. Some patterns (like the client/server era) were brought about by new technologies (Windows, SQL Server and the Windows hardware ecosystem) while others were as existing technologies aligned against important use cases (such as the LAMP stack for web applications) and just became "the best way to do it". At any layer of the platform stack, if you can align with (or better yet create) one of these rising tides it can help you scale more efficiently. Changes in infrastructure also create opportunity, such as what we've seen in the Data Warehouse market where Snowflake's forward-looking bet on exploiting elasticity and scale of cloud infrastructure have enabled them to disrupt a large and existing market.
The database market is massive and there are always opportunities for new platforms to emerge and differentiate. However, this has proven difficult as it is expensive to build a new database and even more expensive to sell one. Nowadays, decisions around infrastructure are more and more driven by developers and so any new platform needs to win the hearts and minds of developers first and foremost. Without this, the only way to land new customers is going to be through a deep technical sales process. You can argue that most of the NoSQL era (Mongo for example) came about via more effectively targeting developers – via Open Source and having more approachable platforms that were on trend for where applications were headed.
So, it is somewhat of a straightforward formula for success in the database market: build a database and latch on to the most important trends and developer technologies. This is what Fauna has done and why they are so well positioned.
Developers are moving en masse to serverless architectures for new applications, marking the dawn of serverless as the next tool chain for building global, hyperscale apps. FaunaDB plugs in seamlessly into this new ecosystem and uniquely extends the serverless experience all the way to the database. This developer journey began with the move to the cloud, but Fauna has correctly identified serverless as the next frontier for cloud and has succeeded in building the database of choice for this new era.
FaunaDB is unique in the market combining the following attributes into a single data API:
Focus on developer productivity: Web-native API with GraphQL, custom business logic and integration with serverless ecosystem for any framework
Modern, no-compromise programmable platform: Underlying globally distributed storage and compute engine that is fast, consistent and reliable, with a modern security infrastructure
No database operations: Total freedom from database operations at any scale
Consequently, Fauna has seen its developer community grow quickly to over 25,000 users over the past year and has developed one of the strongest brands within the serverless and Jamstack ecosystem.
While it is great to identify a massive opportunity with a differentiated product, the most important part of investing in a company is the team.
The two co-founders, Evan Weaver and Matt Freels are amazing engineering and product leaders who were instrumental in building a scalable, distributed system at Twitter, where they witnessed the signs of where the world was moving and went on to build Fauna to fulfill their vision. They built Fauna as a 100% remote team from day 1 with the right focus of communication and collaboration to enable a high performing team aligned on a common vision. With a lot of the tech industry talking about working remotely currently, Evan and Matt have been leaders in adopting the "future of work" and setting up a strong culture for success as the team continues to scale in the new post COVID-19 era.
Eric Berg, who recently joined Fauna as the CEO is somebody that I have worked with at Microsoft in the past, was a key leader at one of Madrona's portfolio companies (Apptio) and most recently the Chief Product Officer at Okta. During his eight-year Okta experience, he took a pre-Series A company through IPO, developing an identity product no one was sure they needed into a huge success.
And of course, I am very excited to have the opportunity to work together with Bob Muglia again as the Chairman of the Board at Fauna. I have had the opportunity to work together with Bob over the decades, initially at Microsoft and more recently at Snowflake and am thrilled to be able to work with him again here. Bob and I share a common vision of Client-Serverless being the next generation application model – applications are composed of Internet connected services using standard REST and GraphQL APIs, the Jamstack and the browser being the universal client and a globally distributed database as a cornerstone of this ecosystem.
With such a stellar team, a great product and a massive potential opportunity, it is a no-brainer for me to want to be a part of this journey and that's one of the main reasons we decided to invest in Fauna. Looking forward to this journey!