100 Of The World's Most Promising Start-ups To Watch In 2019 – Eclypsium & The Riveter Among Them!
Booster Fuels Brings Mobile Gas Delivery Service To Seattle Region As Part Of Nationwide Expansion
Wrench's On-demand Vehicle Repair And Maintenance Service Picks Up $20 Million
The Information's Seed Investors to Watch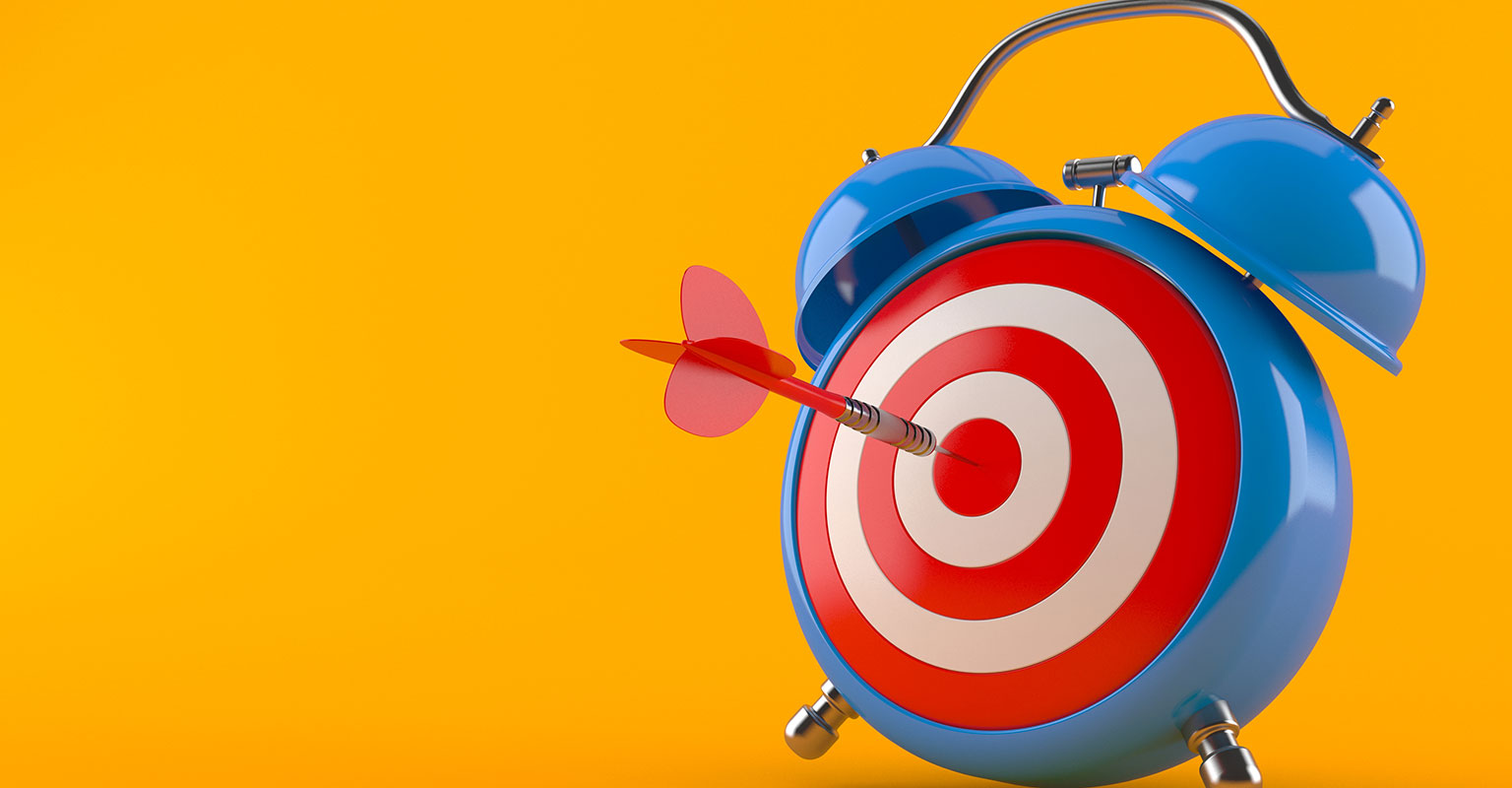 Timing is Everything: A Guide for When to Raise Early-Stage Investment
For all the articles on how to raise funding, timing comes up a lot less often. Yet, the question of when to raise is arguably just as — if not more important — than the question of how.  It is also more of an art than a science. At Madrona we mostly invest very early in a company's lifecycle – at the seed and A stage.  And we usually start talking to companies well before the stage they are approaching.
(If you are later stage and reading this – check out our Acceleration Fund  here )
Sometimes this is a quick decision: product, team, and market are in alignment, but sometimes those pieces aren't enough in alignment to give us confidence that the funds entrusted to us by our investors should be invested at that moment in the company's lifecycle.  If there are elements we really like such as the team, we continue to work with the entrepreneur and be helpful where we can with intros and advice.  Sometimes not raising at that moment in time was a good decision for everyone involved.
A great example from the last couple of years of a company that benefited from NOT raising early is Unearth. The company's founders initially came to us very early in their life cycle — about a year prior to when we actually funded them. Venture is not about just financing but involves a strong partnership around company building and scaling and at its core is a relationship business. The investors you choose will be with you throughout your journey – at least if you work with Madrona, they will be – so you want to choose wisely.
And that's how we started with founder, Brian Saab.  We have had a working relationship with Brian for over a decade.  Brian and Soma worked together at Microsoft.  Brian had been a co-founder at another startup where we worked with him called buuteeq, which was acquired by Priceline back in 2014.
According to Brian: "Our early idea was very focused on how to use drones in a new way to map.  We went to Madrona while we were doing a friends and family raise around this idea.  At that point there were a lot of open questions.  We had good conversations with Tim and Soma, but they didn't think the business was ready for VC funding yet.  Not raising from Madrona led to more discipline around the business as I dove into pulling the angel round together, which I liken to herding angel cats. This smaller round kept us capital efficient and we didn't overbuild during the early time period.  
"Not raising from Madrona led to more discipline around the business as I dove into pulling the angel round together, which I liken to herding angel cats."
As we progressed, we kept Madrona apprised of where we were throughout the whole process of market and customer exploration.  We had started with a focus on drones and IOT and had chosen the construction sector, but we were still mostly focused on using drones versus creating the platform of work management we have today.  We went back to Madrona as we went to market with a deeper product for construction and at first Madrona didn't want to lead but then they got closer to the business and saw what was happening at a deeper level.  Soma pulled in senior associate, Chris Picardo, and then they led the seed round of $4.5 million.  And today our business is strong – we have expanded our focus and it's great to have Soma and the team supporting our journey.
Unearth raised a Series A of $7 million following a successful seed stage.
Why Timing is Important
As Unearth shows, there can be real costs for miscalculating timing of your first institutional round. Raise too early and you could put yourself ahead of what your company can feasibly accomplish. This can put a huge amount of unnecessary pressure on you and your team to live up to the raise. The pressure can lead to unwise spending, high burn and a cash out date that arrives before achieving the milestones you set in place when you raised the round.
Conversely, if you bootstrap for too long, beyond the obvious (running out of money) you could allow competitors to outpace you and miss the ideal window for scaling your business. Keep in mind the fundraising process takes time. Be sure to mentally prepare yourself to devote at least a 3-6 months to the process, potentially more.
Determining the Right Time for Your Company
A good rule of thumb is to start fundraising when you have six months of cash left. While every company is different, here's a general guide for where your business should be by then so you're well-positioned for early-stage financing:
We (and Pitchbook) took a look at data of technology companies that raised a series A in the past 5 years in the US and found that on average companies close seed rounds 1 year and 9.6 months after their founding date and A rounds after 1 year and 10.5 months after their seed financing. However, these are just averages and every business is unique. What's most important is you are keeping an eye on your cash balance and have a clear vision of what milestones you want to reach before hitting the market.
On a final note since we're talking timing, contrary to what some people say about VCs and the summer and winter holidays there is never a wrong time of the year to raise! We can't remember a year in recent memory where we weren't closing a deal in August or over the winter holidays, for instance.
If you have a great idea, come see us! It's never too early to talk!
Chris Picardo greatly contributed to this post.
Data Privacy Rirm Integris Raises $3M As Companies Prepare For California Consumer Privacy Act
3 Types of 'Intelligent Applications' That Get Investors Excited
OctoML Raises $3.9 Million For Deep Learning Model Optimization
Univ. of Washington Computer Science Experts Raise $3.9M For Machine Learning Startup OctoML
Mobile Car Repair Startup Wrench Acquires Another Competitor, Swooping Up Fiix
A-Alpha Bio Raises $2.8M For Genetically Engineered Drug Discovery Platform
Spruce Up Pairs AI And Stylists To Create A Curated, Online Home-decorating Experience
The Challenges of Hiring Top Sales Professionals in Seattle
'Our biggest competitor is paper': Mapping startup Unearth lands $7M from Vulcan and Madrona
Learners and Knowers – The Entrepreneur's Journey With The Learning Loop
Experience is a great teacher! This simple truth is one I have long held dear. We gain information, insights and possibly wisdom from both the real experiences we face and their impact on ourselves and others. And, since we all make good and bad choices, there is an endless string of opportunities to continually learn from and improve our decision-making skills and judgement.
Another aspect of learning from experience is that others want you to share your hard-earned knowledge with them. Said another way, others hope to learn from what you know. They want to avoid making and incurring the costs of those same mistakes and benefit from your experience. It is rewarding to share your experiences and insights with people to help them on their journeys and turn past successes and failures into value for others.  But, as one CEO reminded me, "knowledge" earned from past experiences is an asset that is not always applicable to every future circumstance.
These two core aspects of life – being continual learners and sharing what you "know" – are at times at odds with each other. And, this is especially true for entrepreneurs on the road to company building. My core belief is that learning and knowing are both critically important to entrepreneurial success. But, in all the key aspects of the entrepreneurial journey, a continual learning or "growth mindset" is far more important than relying upon on what you or others "know" (or think you know).  This is primarily true because the market context, the capabilities and personalities of the people involved and even the probabilistic nature of outcomes will shape the decisions and results of each entrepreneurial venture.
It is admittedly a little ironic to write a piece on how to systematically be a perpetual and iterative learner. It implies that I have some knowledge that can provide insights on this topic. Thus, my goal here is to inspire more conversation on learning and knowing and to continually learn myself. The "Learning Loop" approach suggested below, while a work in progress, hopefully offers some useful ideas for entrepreneurs and innovators of all types. We can all aspire to be lifelong learners with a passion for understanding and positively impacting the journey of life more deeply.
Introducing the Learning Loop
Partnering with talented founders and innovators for over twenty years, there are patterns I have observed around continual learners. It starts with genuine and passionate curiosity around a problem or issue. From there, having an ability to anticipate and frame the priority questions you plan to address starts you on a path to answers. But, perspectives on the answers to those questions are often varied, and the necessary facts and data incomplete. One technique for creating a more complete picture of a situation is something called triangulation which is a form of synthesizing information. However, you are often faced with making key decisions without complete or well-triangulated information. Those situations require a combination of good judgement and humility. And, since no one makes the best call 100% of the time, there are ample opportunities for feedback loops and iterative learning. We might even think of this cycle as the Learning Loop outlined here:
One of the most interesting questions about the learning loop is: when do I reach the point of "knowing" something? This question is even harder to answer in the ambiguous and dynamic world of innovation and entrepreneurship. The entrepreneurial context leads to a preference for making rapid decisions and trying to preserve flexibility to change your mind based on subsequent data, learnings and reflection. At Amazon, for example, decisions are often categorized as one-way and two-way doors. One-way door decisions are more consequential because the expectation is these decisions are irreversible. They require more ­­­framing, more triangulation and more deliberation before being made. Two-way door decisions can be reversed and can be made allowing for more iteration. So, two-way door decisions permit more speed and iterative learning than the one-way doors.
Curiosity and the Founding of Isilon
Let's unpack all the elements of the Learning Loop starting with curiosity. Curiosity itself is an act of humility. You are acknowledging that you don't have the answers but are passionate about trying to find them. It is also an act of boldness and courage as you question the status quo and choose to not just accept that the way things are done today is the best they can be.  The most successful entrepreneurs I have worked with started by asking the question: why? Generally, their top line question is: why has a customer's problem not been solved better than the way it is solved today? From there, a whole series of "why", "what" and "how" questions flow. This trail of questions, with a genuine commitment to listening to customers and market forces, is the foundation for successful problem solving and product innovation.
Sujal Patel and Paul Mikesell founded Isilon Systems almost twenty years ago leveraging their immense curiosity and market understanding. They were software engineers at Real Networks and were deploying servers their teams built for streaming music files.  However, the file storage they were pulling the music from couldn't handle the size, volume and concurrency of how the files were being read.  They wondered, especially in the context of increasingly standardized servers, why a file system hadn't been built that could scale across servers and handle these types of files.  They started asking other types of customers if they also experienced this problem with bigger files and volumes of files.  The early feedback was compelling enough to quit their jobs (during a recession no less!) and start a company that would go on to redefine the storage industry.
Framing (and Focusing)
These curiosity questions and observations can take you and your team in many directions just like an engaging conversation with a trusted friend. But, to enable a learning loop, you typically need some framing and a focus around a core question or problem you are passionate to solve for a specific type of customer. There are many helpful resources for focusing on and framing the key questions. Clayton Christian's book Competing Against Luck and its Jobs Theory is helpful to deeply understanding "what job you are hiring that product to do." Greg McKeown's book Essentialism helps you prioritize the most important problems or opportunities you want to take on in your work and your life. And, through that prioritization, he exhorts us to do "less, but better." At a broader level, Michael Porter's classic book Competitive Strategy helps frame how likely a new solution and market participant might be at succeeding in a given market. Finally, W. Chan Kim and Renee Mauborgne's book Blue Ocean Strategy can help frame the specific strategic questions and choices your company might choose to combine in a unique way to prevail in a dynamic market. These books, and other resources, can help entrepreneurs frame and focus the core questions they are trying to answer around customers, products, alternative solutions and markets. In addition, the practical advice from other entrepreneurs, functional experts and experienced investors/VCs is invaluable. Experiential learning and contextual awareness consistently provide the type of guidance a framework can't offer. So, balancing the real world with good concepts and theories leads to successful framing of analysis and ultimately decision making.
Triangulation on Data and Facts at Apptio
While this framing phase of the Learning Loop can feel overwhelming, it is intended to help clarify and simplify the core questions and issues to be addressed before digging deep into discovery. The discovery or triangulation stage of learning is when you are combining facts, observations, opinions and early experimentation as the inputs for making key decisions. And, it is critical to push yourself to find hard data and accurate facts so that you can make judgement based on the best information available at the time.  I find this phase to be the most challenging and complex as data is incomplete and perspectives are often different. Your circumstances are made more challenging by the doubters and skeptics who believe that a better solution from an upstart is improbable, if not impossible. So, it takes incredible inner strength to continually learn and persevere in the valley of triangulation.
One of the greatest triangulators I have ever worked with is Sunny Gupta. He has founded multiple companies, and we have worked together on building three companies over the past 18 years. He remains CEO of a highly successful technology company called Apptio. I recall his approach to triangulation at work in the formative days of the company back in 2007 and 2008. He was constantly asking the Chief Information Officers (CIO's) of enterprise customers and their direct reports how they linked financial and technology operations data together to manage the IT organizations relationship with finance and the business units. And, he would also ask these prospects for the type of solutions they would buy, and their willingness to pay for the solution. When the data points sometimes came in to conflict (one big bank said they would NEVER buy software delivered "as a service" and years later bought Apptio's SAAS offering), the triangulation process provided the information required for Sunny and his team to make some one-way and two-way door decisions in the early months of the company. Over a decade later, they are still using triangulation to rapidly iterate and decide.
Decision Making and the Continual Learning Mindset at Smartsheet
Decision making can be daunting for an entrepreneur because even the best triangulation leaves us with some uncertainty at the decision point. And, as Annie Duke so effectively lays out in Thinking in Bets, good process and logic does not guarantee successful outcomes. Outcomes can be impacted positively or negatively by macro forces (mainly political, economic and societal) you can't control, the Learning Loop approach you have significant control over, and the probabilities inherent in an uncertain world that you can only estimate. These risks and dependencies highlight why so many start-ups fail and why every entrepreneurial journey has its ups and downs. That is why an agile, data-driven and iterative approach is generally better than a "big bets" approach to learning and decision making. To clarify, I am an advocate of making big bets, but also learning into those bets in a rapid and iterative way.
Sometimes key decisions lead to positive outcomes like a successful hire, a paying customer or a key partner, and sometimes the outcomes are negative. However, there are opportunities for learning in every outcome. As my college soccer coach, Bobby Clark, would say after a match: "every outcome is a stepping stone or a stumbling block, and you get to decide which one it is."  And, those learnings are critical to a company's ability to iterate and improve. Thus, the new learnings bring you back to curiosity and the "trail of why's" that set you up for the next lap around the Learning Loop. If you want to dig deeper into the psychology behind this approach, Carol S. Dweck's book Mindset is excellent on distinguishing between a growth mindset and a fixed mindset in many aspects of life. Hopefully the Learning Loop model can be a helpful and additive construct for you as an entrepreneur and as a lifelong learner.
In the early days (2006 – 2009) of Smartsheet, there were plenty of skeptics who doubted the need for a flexible, cloud-based collaboration service. And, while the founding team had great depth and experience designing and building software applications, they learned the degree to which business users had starkly different preferences than technical users on discovering and leveraging modern software. The company almost shut down in 2009, but collectively they decided to understand the needs of business-based customer better and persevered. The team iterated into a better product front-end, but at that point had limited capital to acquire customers. Learning how to cost effectively acquire customers through Search Engine Optimization (SEO) and Search Engine Marketing (SEM) became an enduring strength of the company. In 2011, they discovered that some customers would benefit from interacting with inside sales reps and customer success reps. And, as Smartsheet successfully hired people and built those skills through trial and error the company's growth accelerated. Since then, under Mark Mader's continued leadership, Smartsheet has iteratively learned how to sell their product, expand capabilities and deliver solutions that create even more value for their customers. Today, they are a rapidly growing public company and outstanding example of a culture of continual learning.
Applying the Learning Loop to Your Priorities
Let's return to the initial question about the balance between being a learner and knower. I must admit that it is fun and satisfying to be "in the know" or to be asked to share past experiences, knowledge and advice with others. Since many elements of human nature and business dynamics remain constant, these learnings can be incredibly valuable to others. But context, technologies and market dynamics are ever changing, so one entrepreneur's experience will vary from another's.  The most successful entrepreneurs often exhibit the right balance of conviction and coachability when they are faced with a difficult choice. It is important as a decision maker to make those choices based on what you know or at least believe to be true (your convictions), while continuing to embrace the Learning Loop to see when and where your convictions should shift.  The act of deciding focuses an organization on a path to collective best actions and outcomes. However, maintaining the humility and curiosity of a learner is the key capability that tends to serve your customer, your employees, your partners and even yourself well in the long run. My biggest hope for each of you is that you can find people whom you trust and enjoy learning together with for years to come. And, through teamwork and your own approach to applying a Learning Loop, you find success and satisfaction along the journey of entrepreneurship and life.
Tesorio, Applying AI to the Office of the CFO
Today, we are thrilled to announce leading Tesorio's $10m Series A funding round. As a career CFO, I am always looking for ways to automate the back office and to apply modern technologies, such as ML/AI and RPA to the office of the CFO. When you are managing a company that is growing quickly, it is imperative that processes scale and do not break as the organization changes. That is why I was excited when I met Tesorio and saw a practical application of new algorithms and technology in a space that I have been involved in my entire professional life.
Throughout my career at both private and public companies I was constantly frustrated by how many important analyses happen in a bespoke excel spreadsheet. In today's modern era, it is amazing how many crucial decisions are made, key conclusions are formed and key metrics are created with spreadsheets that are on the brink of breaking – too many links, formulas, dependencies and worksheets!
The ultimate financial metric for a company is Cash. Not just the current balance, but the trajectory of the balance. In the vast majority of companies this analysis is performed on a spreadsheet. One containing many links, often circular references, and pulling in data from multiple sources. The risk of an error, a break, is high. Equally importantly, a spreadsheet is not exactly a living, breathing thing even though we might pretend otherwise. Changes to data sitting in different silos do not flow easily into spreadsheets without complex processes and significant human involvement.
When I met the Tesorio team, it was exciting to be able to quickly dive into a product that was replacing the spreadsheet and adding an intelligent layer to the cash flow forecasting process. By pulling actual transactions from back-office systems, adding ML/AI to that history and allowing the user to add in unique transactions, the system uses a 3-part process to generate a cash flow.
In addition, Tesorio enables their clients to impact and improve their cash flow. The building blocks of cash flow – the inputs and outputs–are addressed in the Tesorio offering. Their AR Automation offers the ability to streamline the collection of AR (Accounts Receivables) by understanding when customers typically pay, automating customer contact to speed payment, and delivering a dashboard for finance teams to manage the workflow and communication that is core to successful collections. The same is true with the management of AP (Accounts Payable) and the forecasting and planning of hedging strategies. The result of all these areas is that much of the Finance and Accounting teams spend their day in the Tesorio application – all ultimately feeding the cash flow forecast.
The founding team, Carlos Vega and Fabio Fleitas together bring a unique combination of technical and financial expertise. They partnered together at UPenn, where Carlos was studying analytics at Wharton after spending nearly a decade in finance, and Fabio was studying computer science in the School of Engineering where he founded PennApps Fellows. Together they have brought to market a product that has already been adopted and used by an impressive list of companies including Veeva Systems, Box, WP Engine, Instructure, and Couchbase.
Finally, Tesorio squarely fits our Intelligent Applications thesis that we at Madrona have been focused on for several years. As we have discussed here, we expect intelligent applications to disrupt every business process by collecting data across different silos and applying ML/AI to that data to extract unique insights, automate workflows and even obliterate obsolete processes in some instances. In Tesorio, we believe we have finally found a product that provides the CFO and her team unique insights into the business and optimizes its finances like never possible before.
Why are Tech Companies Chasing Gamers?
Gaming is a massive, often overlooked market, which has been popping up in headlines, and has a sizable presence in greater Seattle.
To put the magnitude of games in perspective, the highest grossing movie of all time is Avengers: Endgame, which generated ~$2.8 billion of revenue. The popular Grand Theft Auto V has generated over $6 billion in revenue, and despite being a 6-year-old game, recently had its best week ever thanks to elements that were added recently  – an in-game casino.
Over the next few years, gaming is going to heat up in the same way that every major media company is now jumping into streaming video. So what are the key things to watch, and what is noise? Here are the top three trends to watch in gaming right now.
Click here to read more on Geekwire (where this post was published!)
Wells Fargo Joins Investing Round in Esports Company Matcherino
Building an HR Tech Company
Lexion Raises $4.2M To Bring AI To Contract Management