We have been writing about the Intelligent App Application Stack for over five years – which means we've been investing it in for even longer. And that has not changed in 2020. We continue to believe that applications will be intelligent. What has changed over that time is both the rate of adoption and the availability of underlying infrastructure and technology to support these applications. In this post we detail four areas that we are continuing to see innovation around intelligent applications.
We define application intelligence as the process of using machine learning to create apps that use historical and real-time data to build a continuous learning system and make predictions and deliver rich, adaptive, personalized experiences for users. Intelligent applications typically have a modern user experience; a cloud-native, microservices architecture, and integrations to other systems and cloud services. We believe that every successful new application built today and, in the future, will be an intelligent application.
What benefits do intelligent applications deliver? We believe that next generation intelligent apps will allow us to:
Create custom workflows to automate any process
Process data in real-time across multiple systems of records to deliver insights and predictive capabilities
Build digital-first go to market and customer service models
Provide better services with lower delivery and customer service costs
Become the new systems of intelligence on top of legacy transactional systems
What are the types of intelligent applications that we are seeking to invest in at Madrona? Here are four broad categories where we see immense opportunities:
1. Automation
Many of the most impactful "intelligent apps" today focus on identifying repetitive, time-consuming processes and creating new ways to handle these workflows in a way that allows customers to focus more of their time on high-value synthesis and cognitive work. This is a cornerstone of the digital transformation that every enterprise around the world is currently going through.
The largest companies in this space today are the robotic process automation (RPA) vendors, such as Madrona portfolio company, UiPath. These companies have built horizontal platforms that allows companies to automate individual steps of a workflow, such as opening up a PDF document, extracting key data, entering that data into another system, and combining these steps into an automated workflow.
Despite the success of RPA, it is only scratching the surface of what is possible with AI and automation. With innovations in computer vision, natural language understanding, and other machine learning techniques, we are also seeing more and more companies build "RPA"-like automation into new products to create end-to-end workflows for specific use cases in industries such as legal services, financial services, healthcare, and real estate.
Some of the most interesting companies in this space go beyond automating one workflow to automating multiple workflows and creating a new integrated workflow. For example, a company like Zeitworks uses machine learning to map out a customer's workflows in order to help understand which processes can be automated and to track how they perform over time. Madrona funded Zeitworks' seed round in June of 2020 recognizing both the need for discovery of workflows prior to applying automation and the fact that automation for small to medium sized firms is particularly needed as the workforce and resources they need are not co-located any longer.
2. Next Generation Business Applications
Many of today's key business systems for finance, HR, sales, and customer support were built decades ago, with software architectures that have not changed for the last twenty years. While these companies have built large businesses around certain types of customer behavior, they are often unable to innovate at the same pace that modern companies need.
We believe the most successful next-gen business applications will compete with their legacy alternatives by attacking a small portion of what their legacy competitors offer today or completely reimagining a business process that can only be enabled with modern software architectures.
For example, in the travel and expense space, Concur was founded in 1993 and built a massive business digitizing a manual process where paper receipts and expenses were passed from employees, to managers, to FP&A teams. Modern startups are transforming this process by reorienting around purchase data instead of receipts and forms. Rather than waiting for a month after a purchase is made, modern tools like Center deeply integrate credit cards with enterprise grade software to process expenses as they occur to give managers real-time insights into employee purchasing behavior and budgets.
HighSpot, a Madrona portfolio company, is another example of an intelligent application that uses integrations and data from multiple systems to help sales teams find the right content and relevant guidance for each conversation. By using data from CRM systems, email, and other workflow tools, their system is able to score content and understand what engages customers and drives revenue.
These types of workflows and systems are possible today because of modern microservices architectures that can process data in real-time, stream data to and from other systems, and convert data and insights into immediate actions. While many of these modern platforms start with a small feature like better insights, better UI, or better data, we believe they have the potential to eventually replace legacy systems.
3. "Avant Garde" Applications
"Avant garde" applications create completely new experiences and products by using machine learning – services that just weren't possible before the combination of low-cost cloud computing, massive amounts of data, and new machine learning algorithms.
ML breakthroughs in fields like robotics and computer vision have created self-driving automobiles, which enable completely new vehicle form factors, business models, and services. Alexa, Siri, and Google Home's voice assistants enable new interaction models that would not have been possible without advancements in natural language processing.
Many of the companies in this category are pioneers in bringing important new technologies such as computer vision, deep learning, robotics, and NLP to market, so it is a very dynamic space to watch because it sits at the intersection of massive markets, cutting-edge technologies, and novel business models.
For example, Amazon Go has created a completely new shopping experience by using computer vision technology to reimagine the shopping workflow. This allows for the construction of stores with new layouts that don't require cash registers at the exit and may one day allow for retail stores to adopt new business models as well.
4. Intersection of Innovation spanning Life Science and Data Science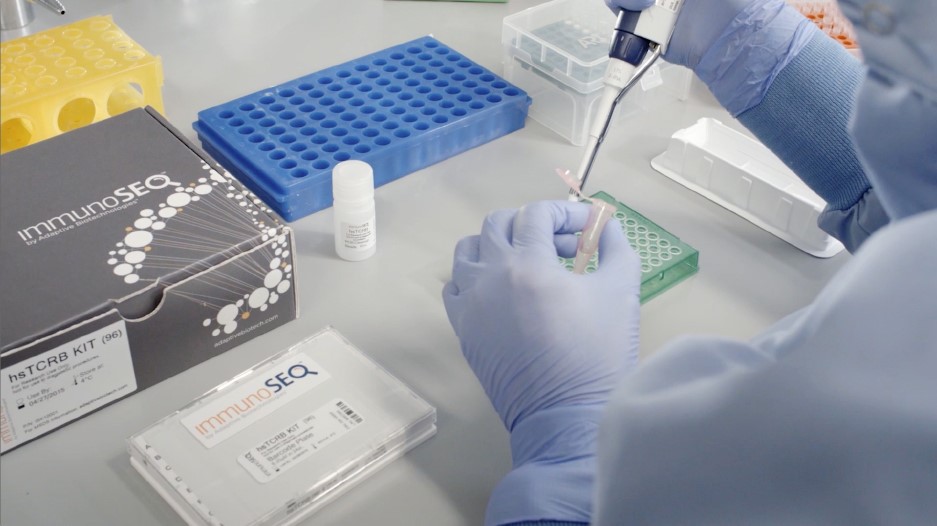 This is a vertical specific intelligent application category. However, given the potential opportunity size and impact, we have called it out seperately.
Whether it is in the field of diagnostics, therapeutics, or healthcare operational efficiencies, the availability of massive data sets combined with applied ML/AI is revolutionizing what is possible in the fields of life science and healthcare. For example, a company such as Adaptive Biotechnologies leverages decades of research on the immune system, next generation sequencing, and machine learning in order to detect changes in the immune system to diagnose disease.
While these companies can become massive winners, they may also be harder to measure and monetize in the short term. However, as early stage investors, we are excited to continue exploring investments in this category.
Over the next decade, we believe that every successful new application will be an intelligent application, and this will lead to many opportunities to build enduring software companies. If you are working on building an intelligent app in one of these categories, we would love to meet you and learn more! Our contact info is linked in our byline!